There are many new restaurants that are popping out in Cebu from time to time and one that really made a buzz is Buddies. They put up their first branch in Talamban last April 2012 and it really became popular because of their Ultimate Burger Challenge. Buddies offers not just burgers but also various selections of Filipino, American and Mexican food, they have tacos, hotdogs, burritos, sisig and many more.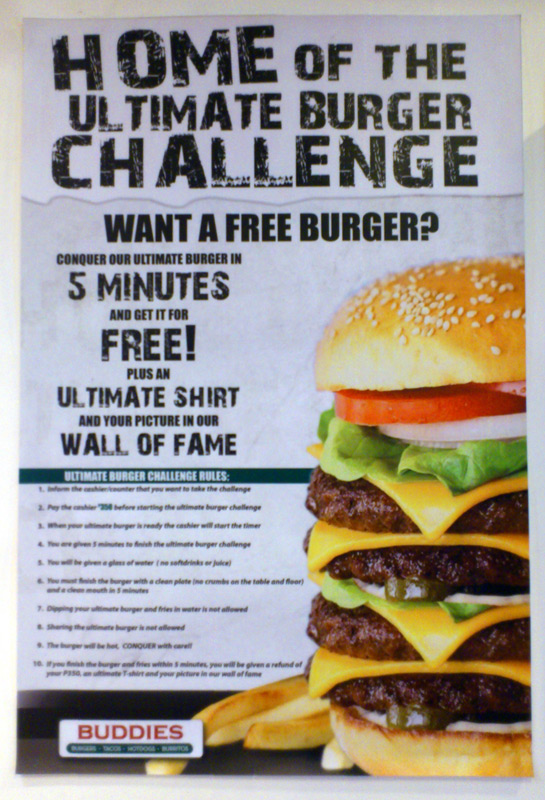 I'm sure you have heard of The Ultimate Burger Challenge which has been a talk of the town. Well if not, let me explain it to you. Imagine 4 quarter pounder patties in a burger with layers of cheese, tomatoes, onions and lettuce that comes with french fries, finish it in 5 minutes and it's free! You don't have to pay the Php350 challenge fee! You'll also get a space on their Wall of Fame plus an Ultimate Shirt.
Check out Buddie's offerings.
Buddies's first branch is located in Piazza Elesia, Talamban, Cebu City and you may contact them at 032 520 8732. They also recently opened their second branch in Green Orkid Commercial Complex along Escario Street near Cebu Capitol, contact them at 032 401 6003 for inquiries and reservations.