Back ribs is one of my favorite dish. I always gets excited whenever this dish is available in the menu, and I always end up ordering this dish when I don't like anything else from the menu. My friend recently posted a back ribs photo on Instagram stories and it got me really excited because there's a new restaurant in Cebu and their specialty is back ribs.
One of Bacolod's famous back ribs restaurant, Byron's Back Ribs Grille, recently opened their first branch in Robinsons Galleria Cebu. The restaurant is known for their very affordable back ribs, that's why I decided to give it a try.
I seldom visit Robinsons Galleria Cebu that's why it took me a while to try their back ribs. I finally did when I found my self in Robinsons Galleria Cebu when I rode their free shuttle bus from Pier 1 which is really very convenient. To cut the long story short, my friend and I decided to have lunch at Byron's Back Ribs Grille.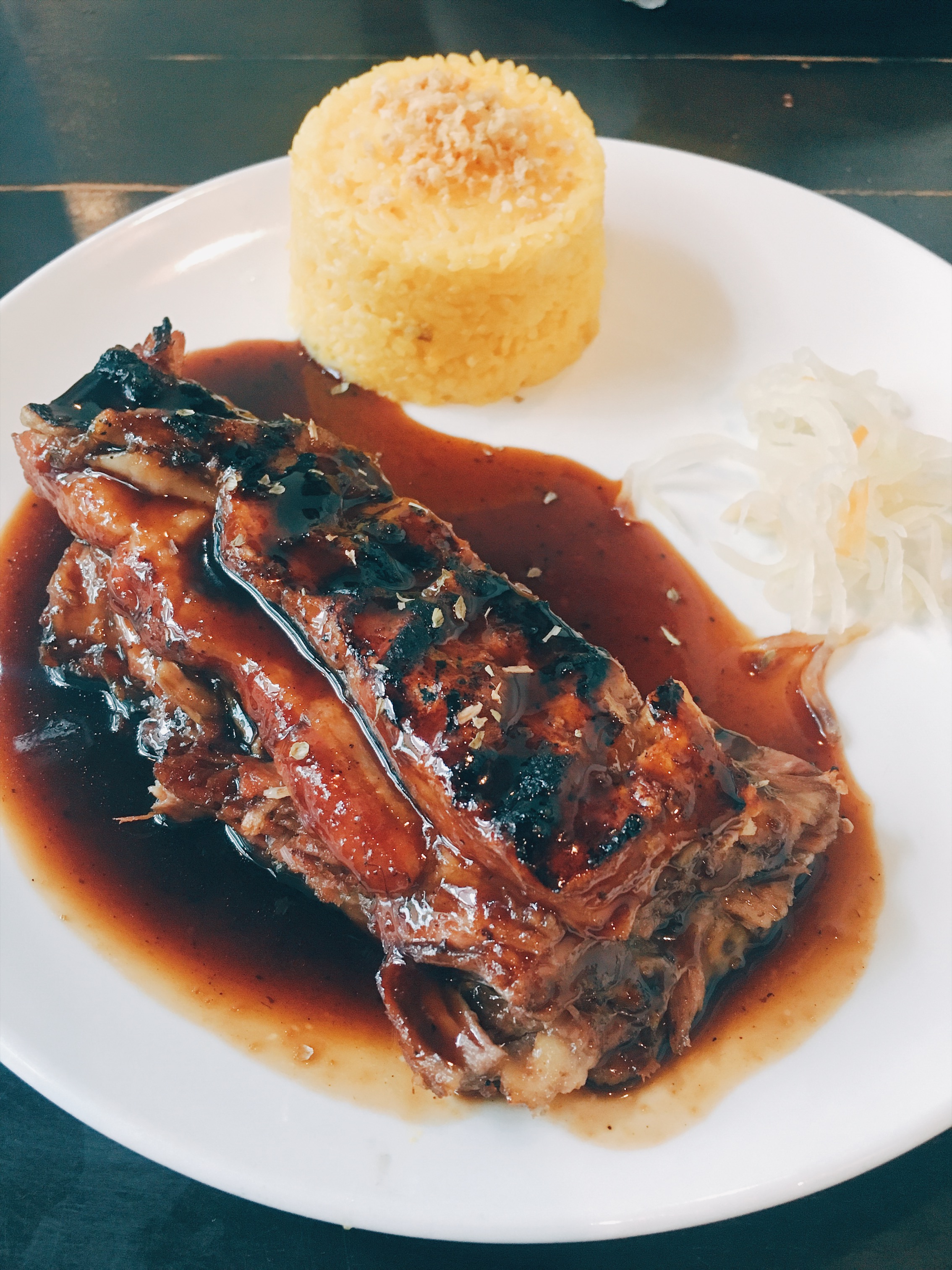 Byron's Back Ribs Grille is a small restaurant which can seat 25 to 30 diners. They also have a very simple menu and I end up ordering their Back Ribs of course. You can choose from regular or spicy and I opted for the regular one since I don't like spicy food. For the price of Php150 my expectation was really low but when the food was served, I was really surprised with serving size! The serving came with a big chunk of back ribs, java rice and achara. The back ribs was tender and meaty, there's a bit of fat but just right to add extra flavor to the dish. What I also about this back ribs is that it has a crispy outer layer which adds texture and crunch to the dish. It was also generously smothered with a special sweet and savory sauce which is very appetizing. You can order extra sauce for Php15. I already finished my rice and I still have a big chunk of the back ribs on my plate that's why I end up ordering an extra.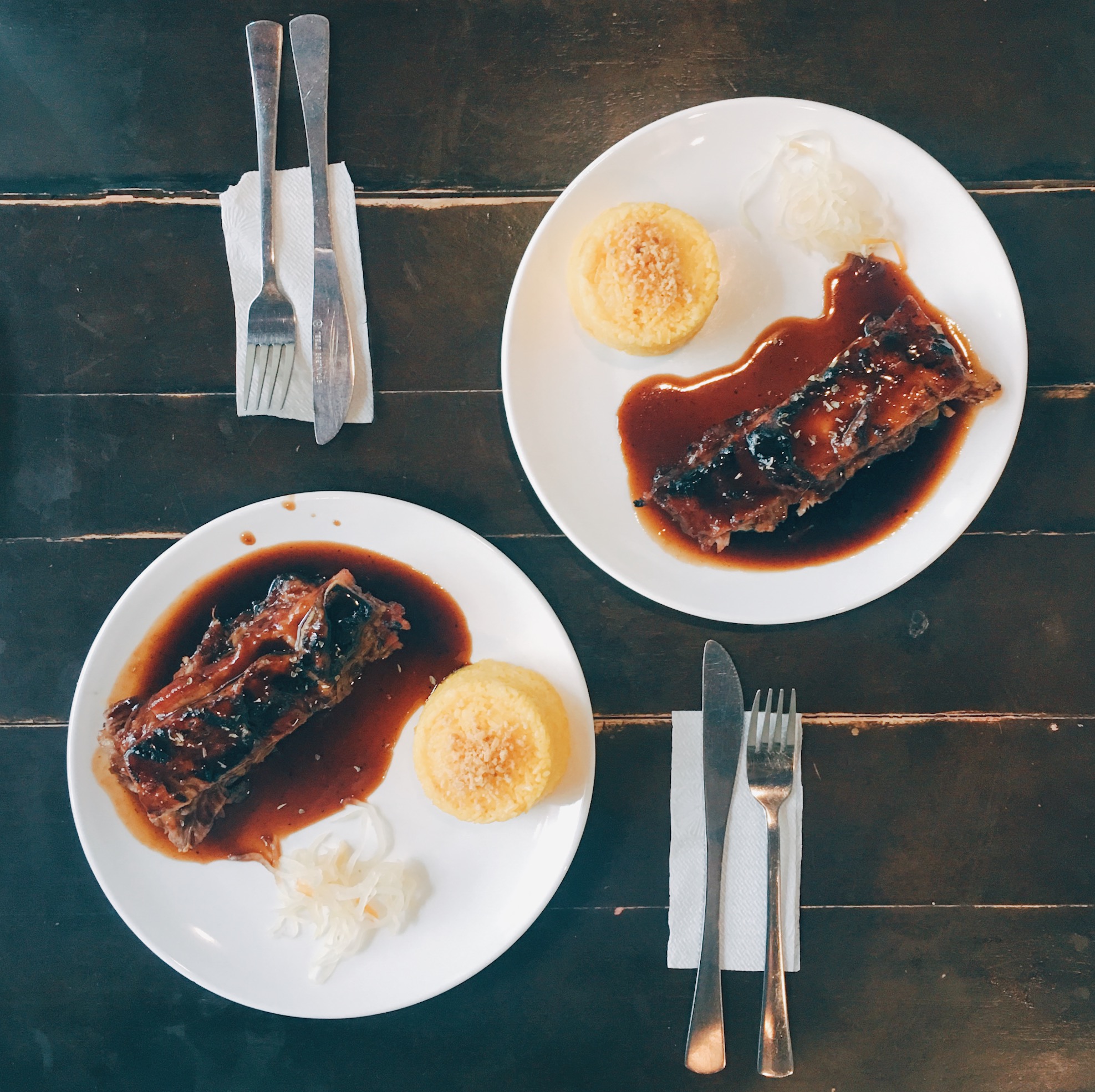 Byron's Back Ribs Grille also serves spareribs, grilled chicken, sisig boneless bangus, and pork barbecue. I will definitely visit again to try their other offerings.
Byron's Back Ribs is located at the Verandah of Robinsons Galleria Cebu. They are open from 10am to 9pm.