The Abaca Group recently introduced another concept to their growing list of restaurants not only in Cebu but also in Manila. This time around, they wanted everyone to taste the zesty, cheesy and tasty flavors of Mexican food by opening Red Lizard Taqueria, a more affordable version of their popular Maya Mexican Restaurant.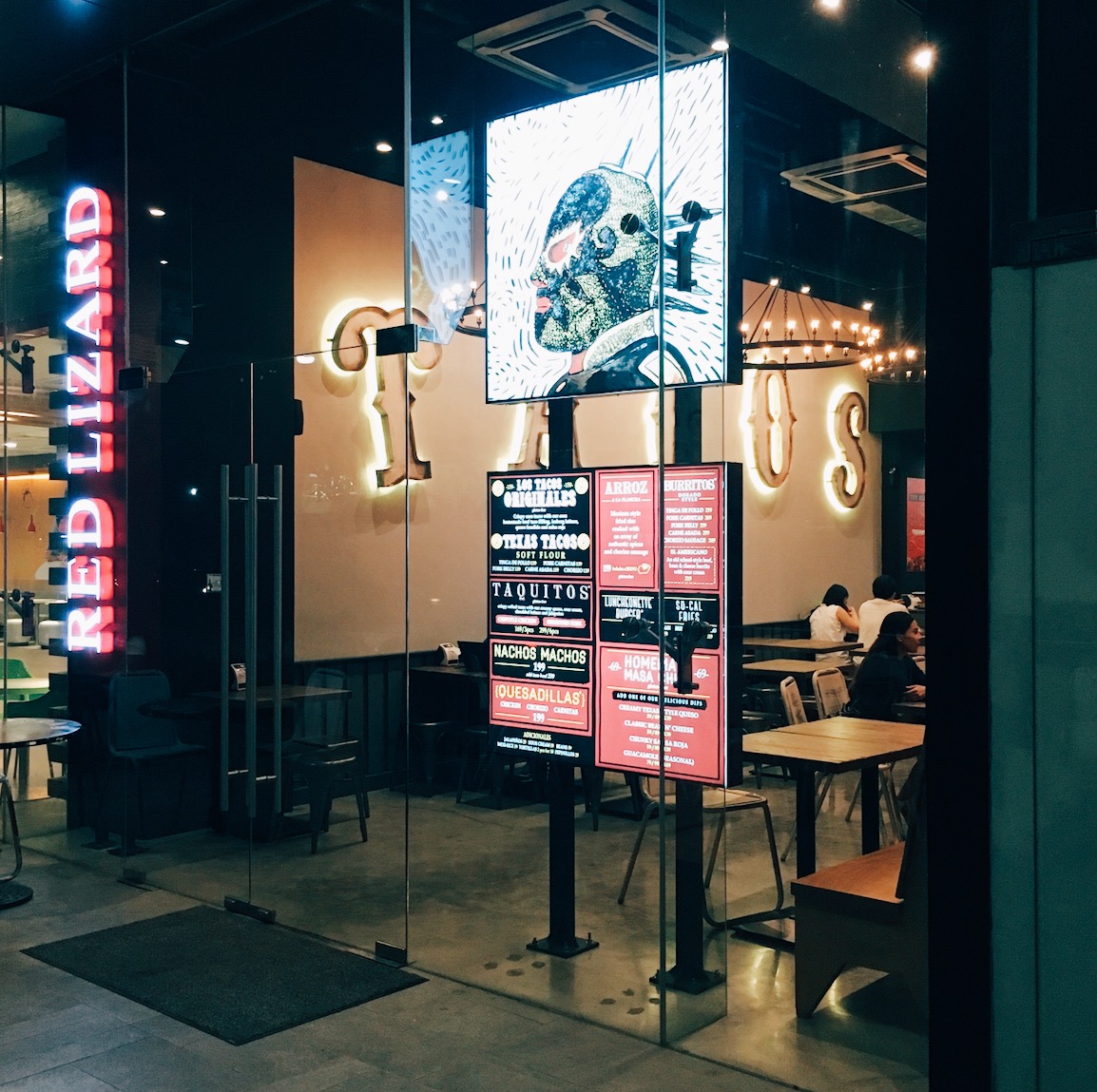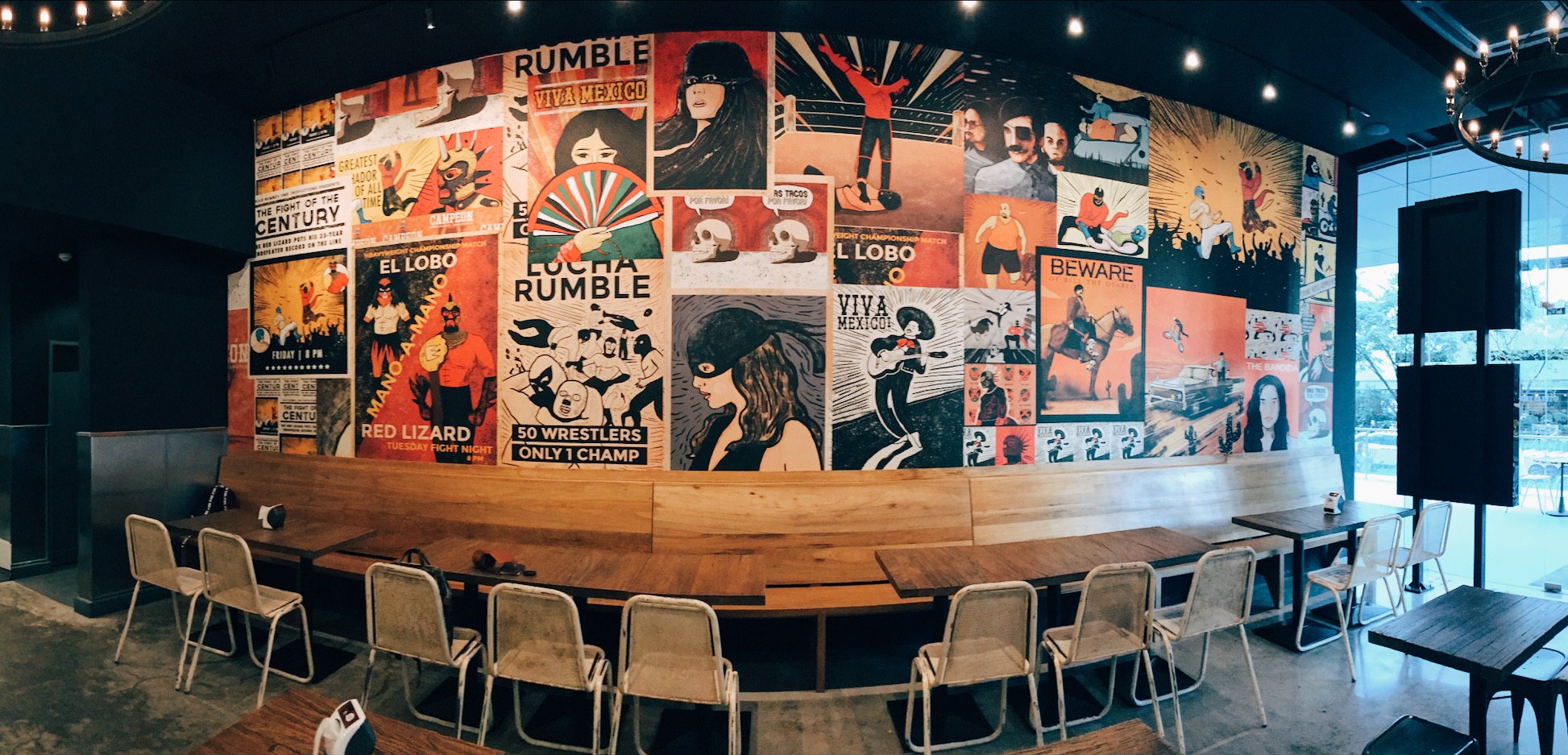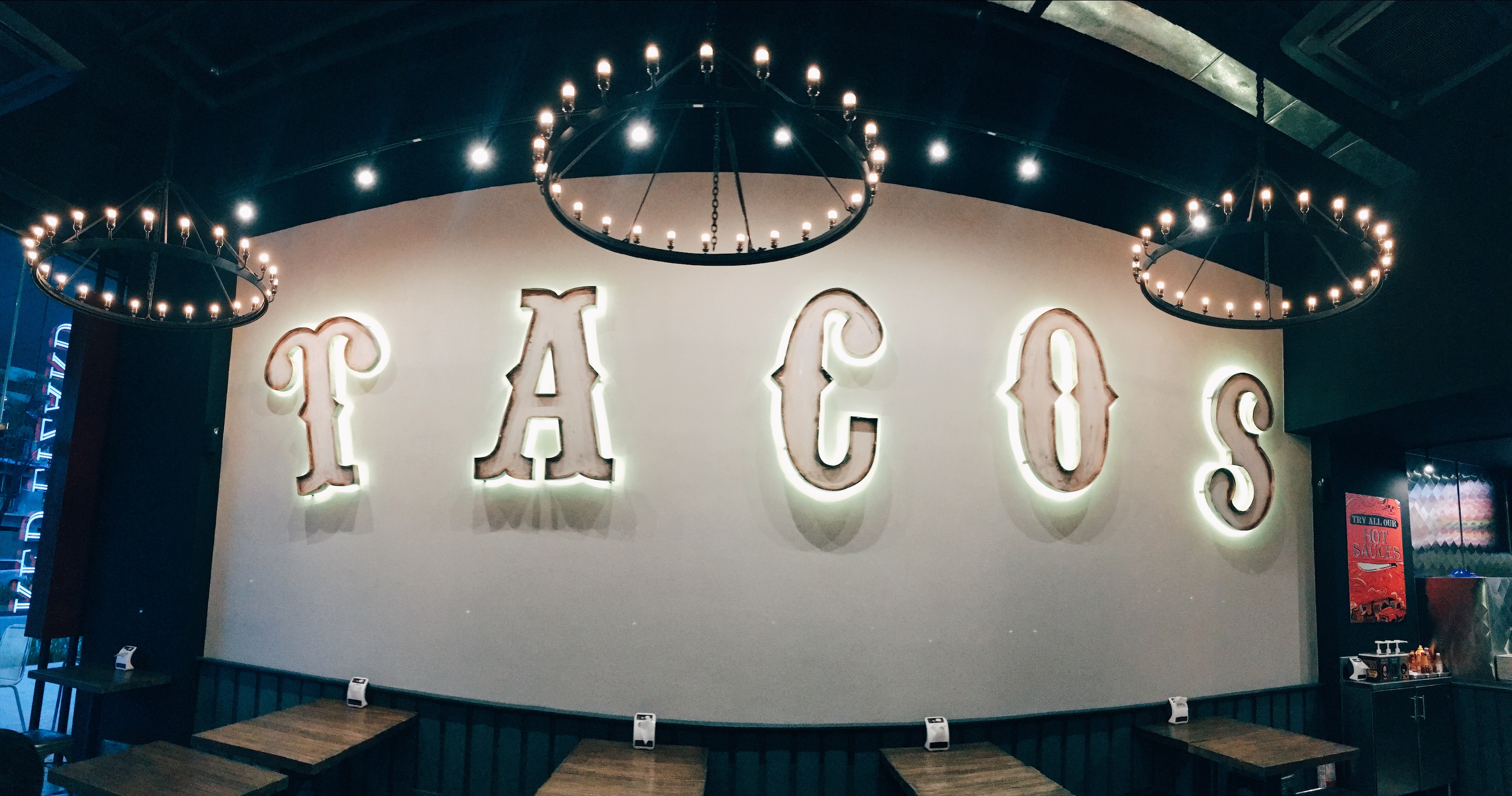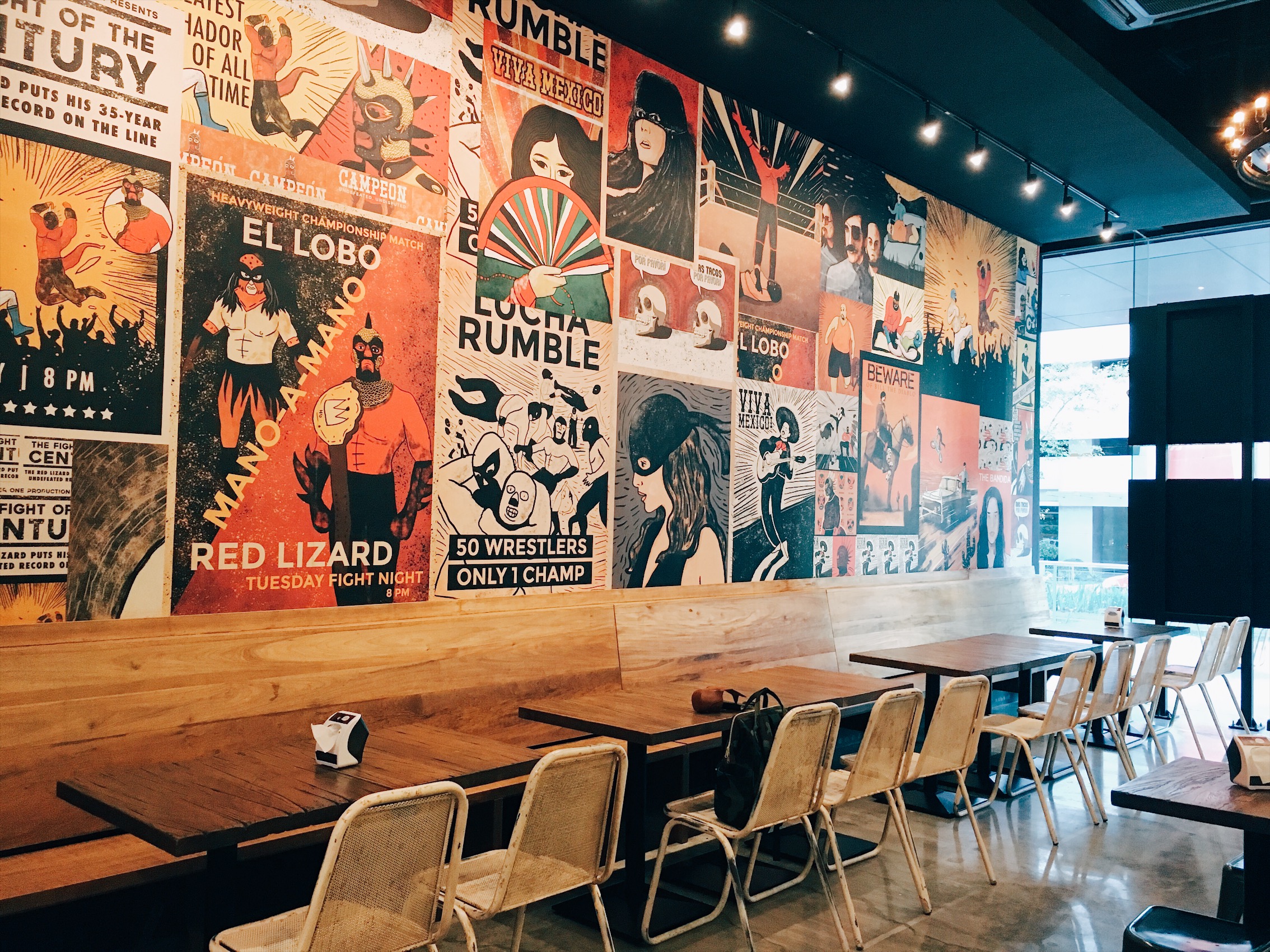 Red Lizard Taqueria introduces a fun Mexican food concept by offering affordable Mexican dishes without compromising the flavors and ingredients. Their menu includes some mexican favorites- tacos, burritos, and nachos just to name a few. The restaurant features a wall illustration about Red Lizard, an undefeated Mexican luchador with a 35-year winning streak, who is also the inspiration behind the name of the restaurant. The food at Red Lizard are cooked to order. Customers order at the counter and the kitchen staff prepares it for the customers to enjoy the food while it's hot and fresh.
I was invited to try some of the food Red Lizard is offering. I got really excited because some of the Mexican foods that they served are similar to my Maya favorites.
Homemade Masa Chips (Php69) with Creamy Texas Style Queso (Php59/Php89/Php139) and Chunky Salsa Roja (Php59/Php89/Php139) dips.
Chicken Quesadillas (Php199) handcrafted flour tortilla stuffed with peppers, onions, cheese and chicken. Also available in Chorizo and Carnitas.
El Americano Burrito (Php219) fully loaded hand rolled tortilla stuffed with Mexican rice, refried beans, three cheeses, sour cream and an old-school style beef. Also available in Tinga De Pollo, Pork Carnitas, Pork Belly, Carne Asada, and Chorizo Sausage.
Los Tacos Originales (Php159) 2 pieces gluten-free crispy corn tacos with homemade beef taco filling, iceberg lettuce, queso fundido and salsa roja.
Texas Tacos (Php129 – Php159) 2 pieces soft flour tacos available in Tinga De Pollo, Pork Carnitas, Pork Belly, Carne Asada and Spicy Chorizo filling.
Taquitos (Php169) 3 pieces glutten-free crispy rolled tacos with creamy queso, sour cream, shredded lettuce, and jalapenos. Available in Chipotle Chicken and Shredded Pork filling. Also served in 6 pieces orders for Php299.
Mojitos Pitcher (Php299) made with bacardi light rhum, triple sec, fresh calamansi juice, and a sweet syrup with a hint of fresh mint. Also available by the glass for Php59.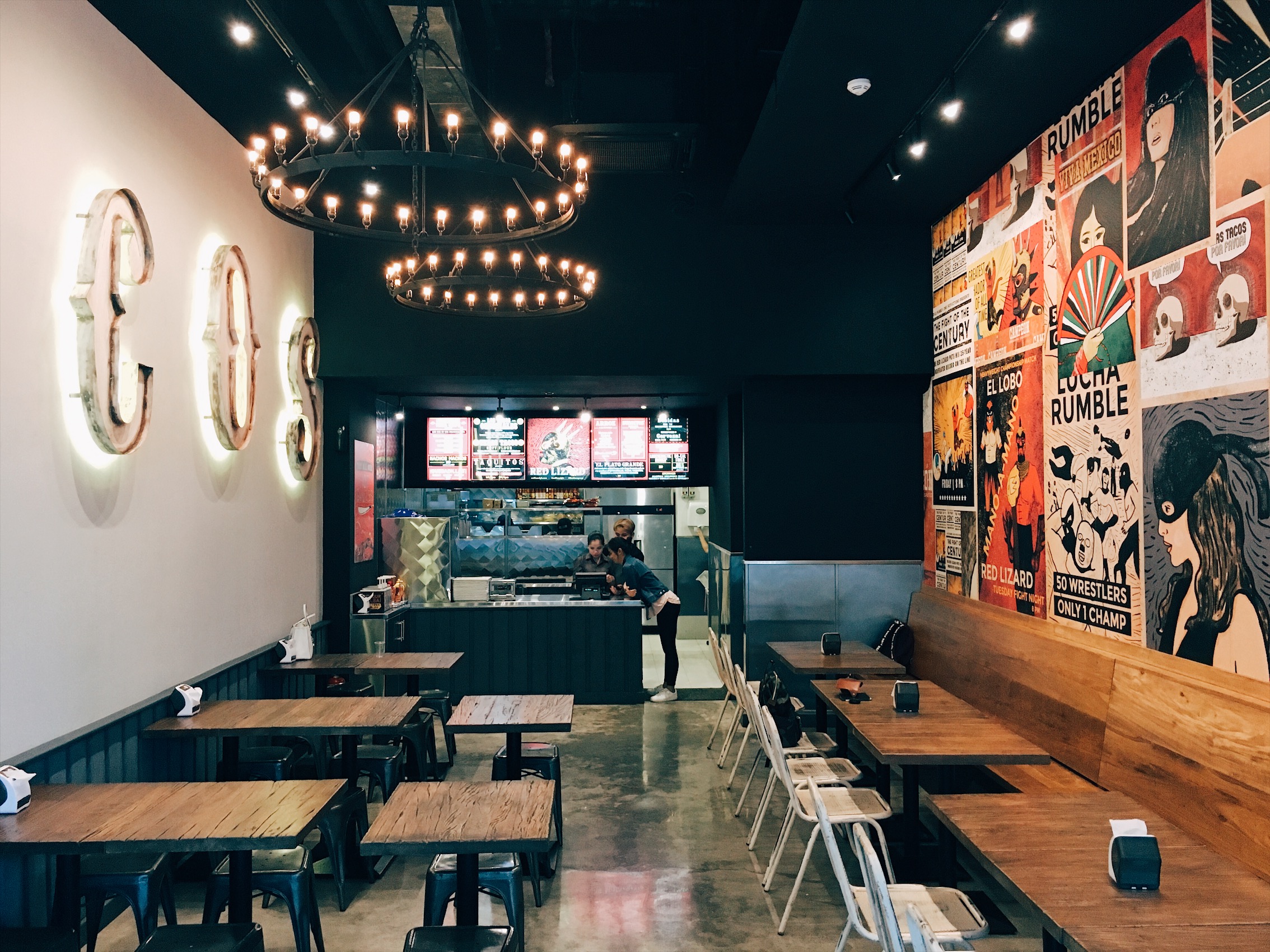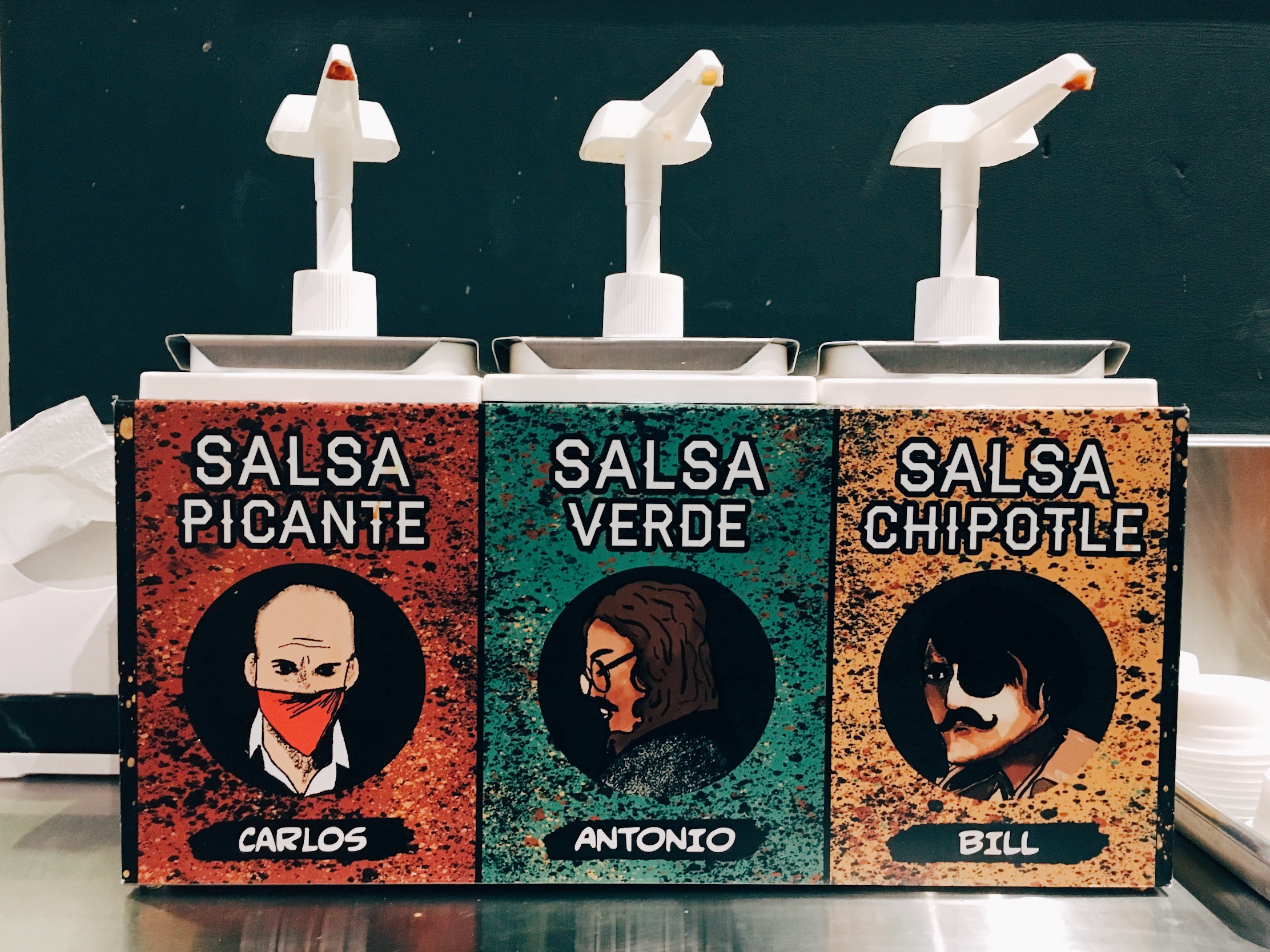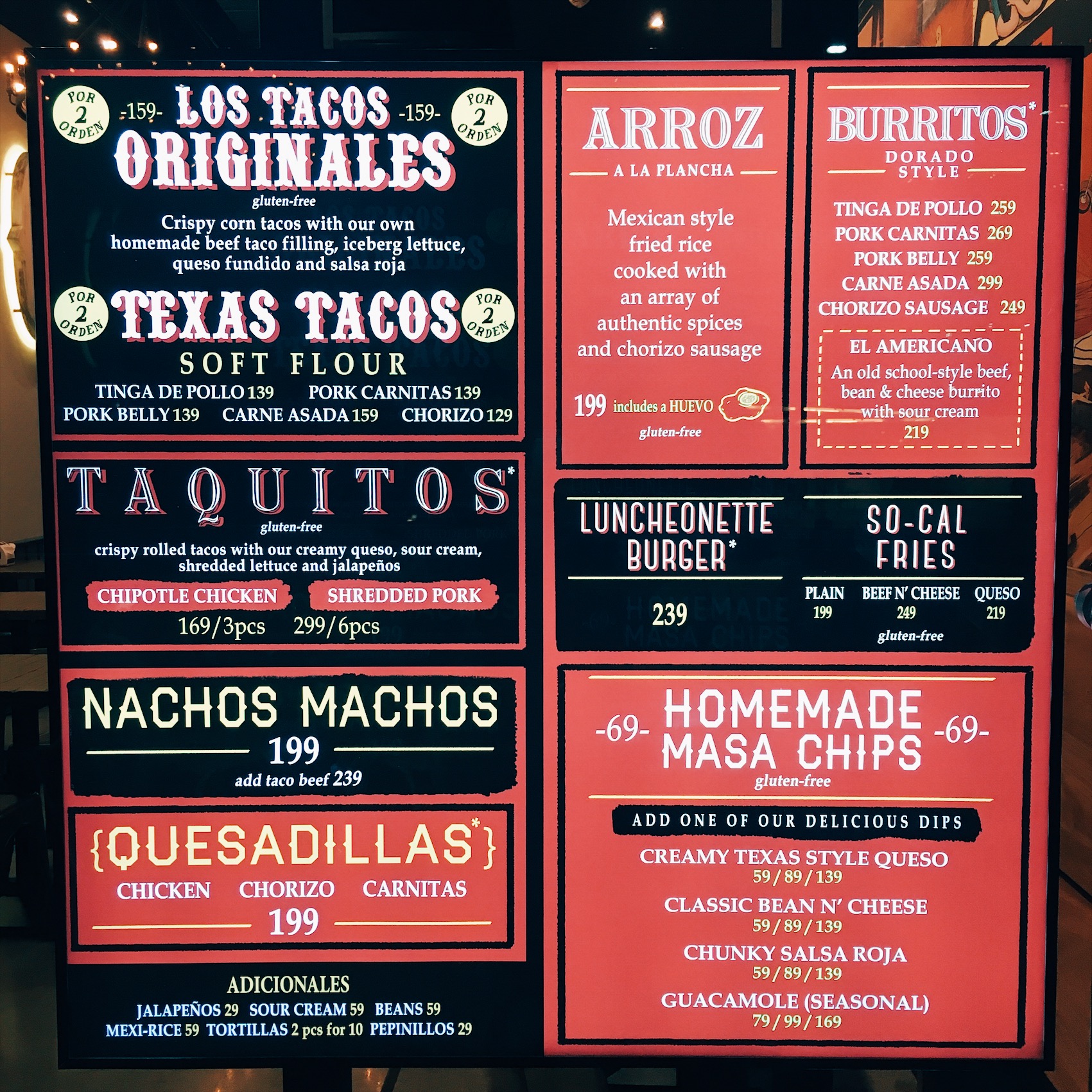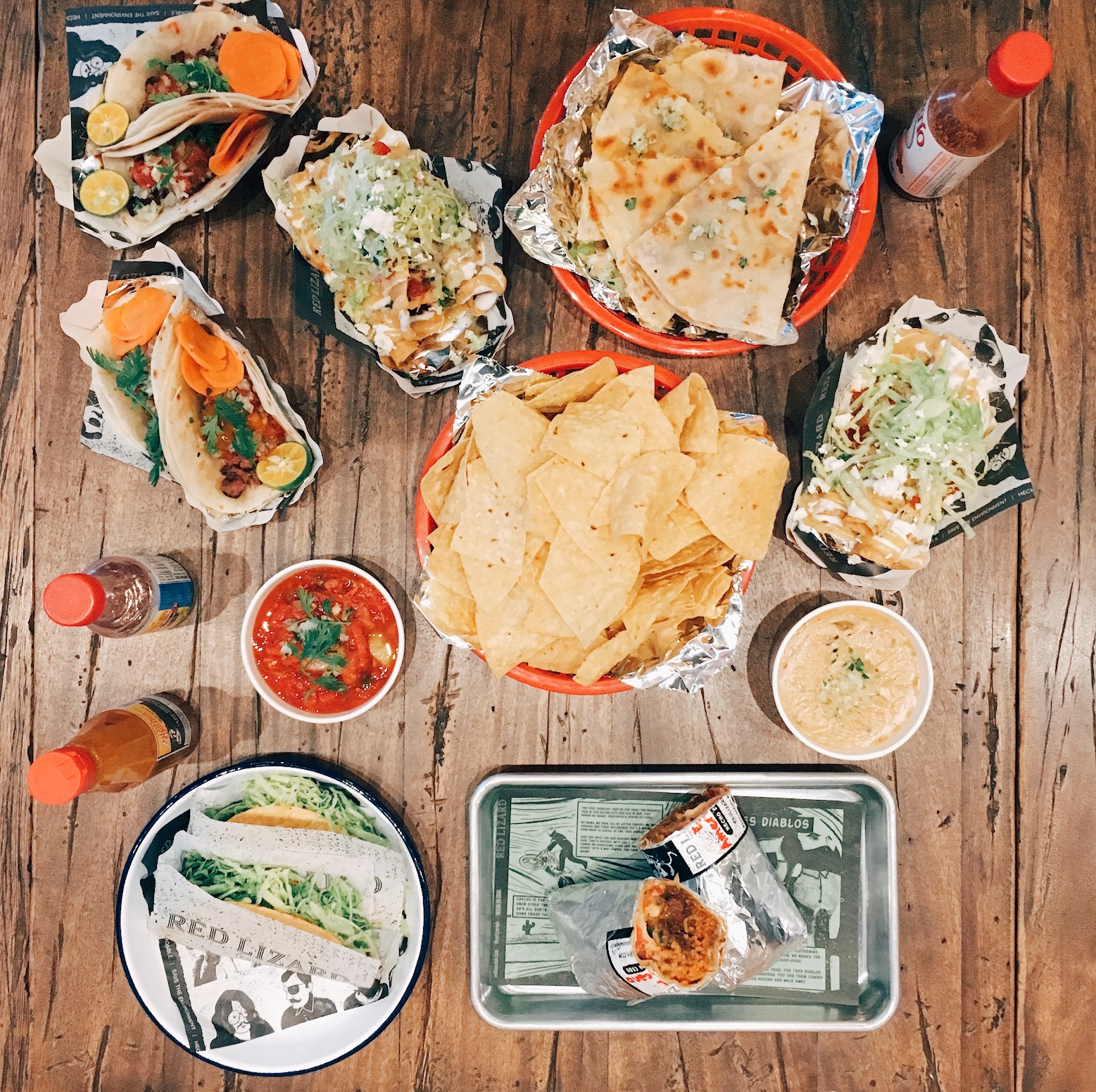 Satisfy your Mexican food craving at Red Lizard Taqueria located in Filinvest Cyberzone. They are open from, 11am to 12mn on weekdays and 11am to 1am on weekends.