Cebu's restaurant industry is really booming, with new restaurants opening almost every month, Cebuanos will never ran out of new dishes to try. Just last month, Brique Modern Kitchen opened along Salinas Drive in Lahug. The restaurant boasts its modern-industrial interiors and welcoming homy ambiance. The combination of concrete, wood and leather will make you feel like you are inside a modern home.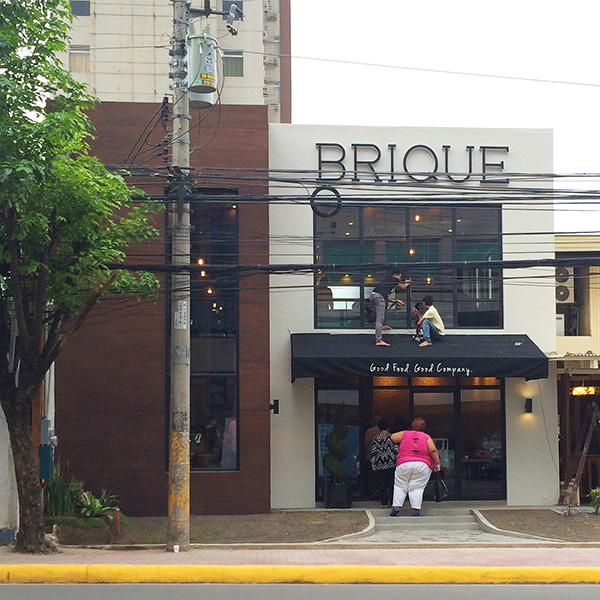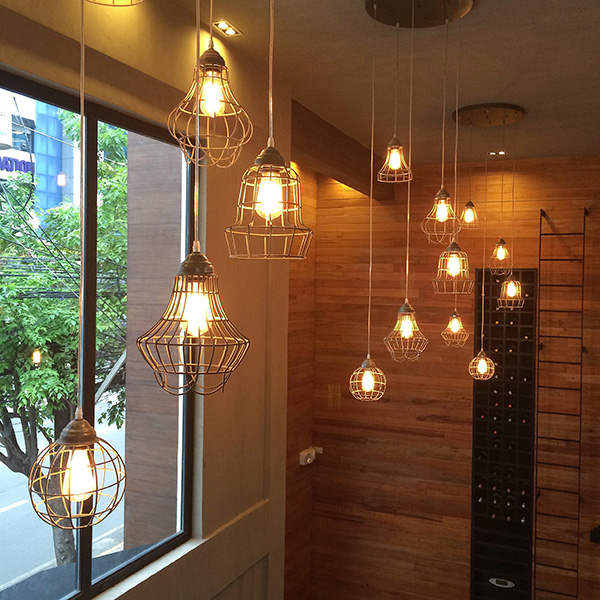 Brique offers various selection of international dishes that will surely satisfy every palate. Another thing that I've noticed on their menu is their selection of healthy smoothies and an option of having rice or house salad that will go with your main course, calling the health conscious foodies out there.
I was luckily got invited during their pre-opening and I'm really excited to share my gastronomic experience at Brique Modern Kitchen, so let's start.
Brique offers a wide selection of drinks, from simple soda's, creamy shakes, healthy juices and smoothies and wines, there's definitely something for everybody. I tried their Strawberry Shake (Php150) because it is one of my favorite drinks in the world. The Strawberry shake is creamy and you can taste the strawberry ice cream blended into it which I really love. It is also healthy because they use cereals soaked in milk and infused it with the drink. I also tried their Fresh Start (Php120) smoothie which compose of pineapple, banana, spinach and orange juice topped with Chia seeds which is a very good source of antioxidants. I find the taste of the banana overpowering that you can barely taste the fruits blended into it.
Spanish Chorizo and Mushroom Dip (Php175), sauteed Spanish Chorizo with mushrooms, Mozarella and white sauce dip served with toasted bread. This dip is a favorite, it's creamy and cheesy and I would dip anything fried into it.
Truffled Shoestring Potatoes (Php250), homemade truffle flavored shoestring potatoes with bacon, grated Pecorino cheese and fried basil served with sour cream and Sriracha mayo dip. I really recommend this appetizer while waiting for your main course, the shoestring potatoes are served crispy with a right amount of truffle oil coating. If you like Sriracha, you'll love the Sriracha Mayo dip. The Sriracha gives a little kick of spiciness to the dip.
Squash & Carrot Soup (Php140), rich and creamy soup made with pureed oven-roasted squash and carrot with cream.
Drunken Angus (Php370), US Angus beef brisket in beer and barbecue sauce. The Angus beef was tender and cooked to perfection and served with the right amount of barbecue sauce which gives it a sweet and savory taste. You also have the option to choose from Basmati rice or house salad to be served with your meat.
DCC – Don't Count your Calorie Cake (Php190), an interesting Ube cake layered with leche flan and macapuno, served with mango ice cream and topped with cereals and beans. Are the ingredients familiar? It's actually a cake with the goodness of Halo-halo.
Cheesecake Flan (Php120), flan made with cream cheese topped with caramel syrup.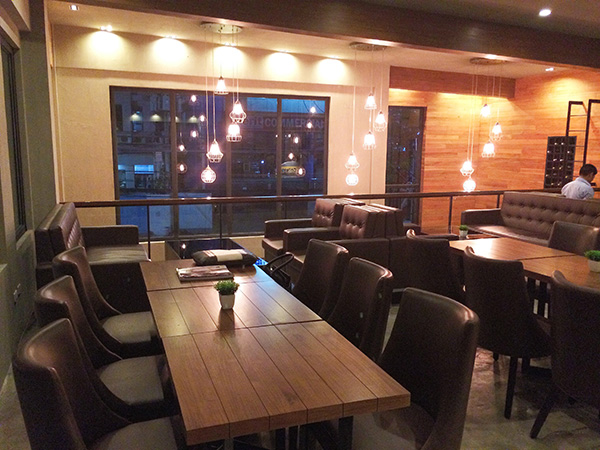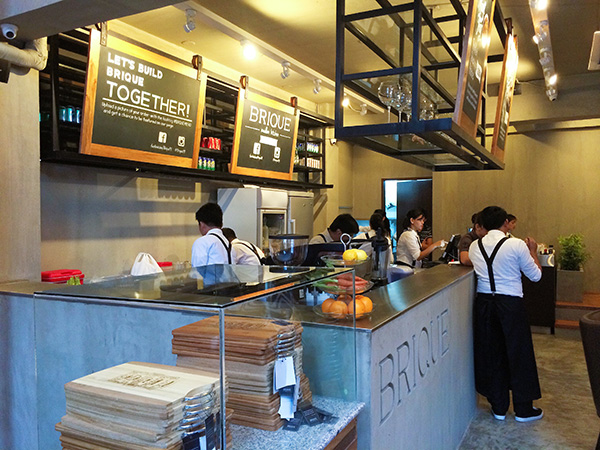 If you happen to be in Lahug, try Brique Modern Kitchen located along Salinas Drive beside Chikaan sa Cebu. They are open 10AM – 11PM on Mondays to Fridays and 7AM – 11PM on Saturdays and Sundays.