Magnum Pleasure Store opens in Cebu and everyone's really excited to indulge on their very own Magnum creation. The luxury ice cream bar is a global concept which enables pleasure seekers make their own Magnum.
The Make Your Own Magnum concept was first introduced in Manila at SM Aura and later on transferred to SM Mall of Asia. This time around, it's the Queen City of the South's turn to experience the indulgence of rich Belgian chocolate goodness, custom made to your own liking.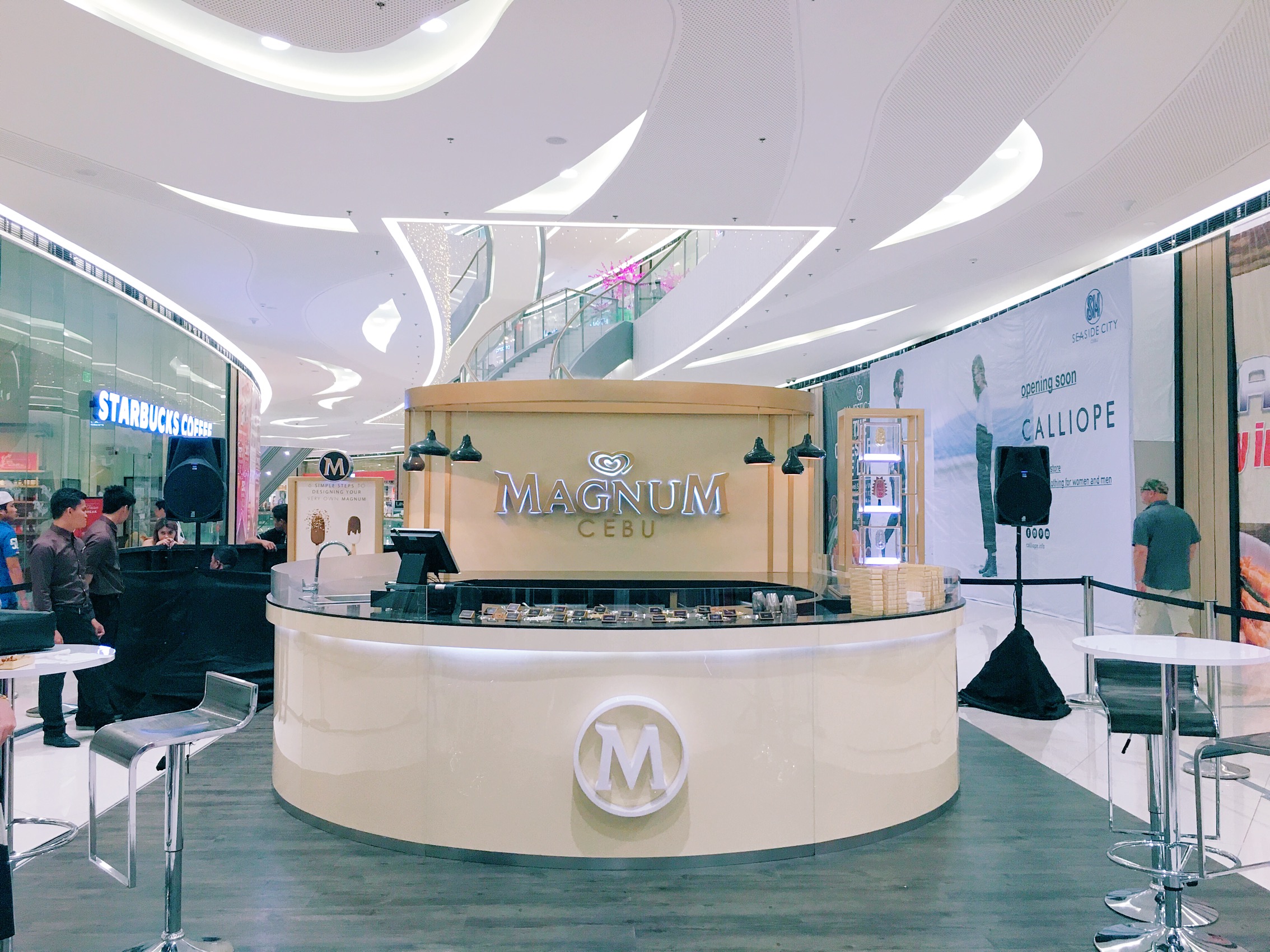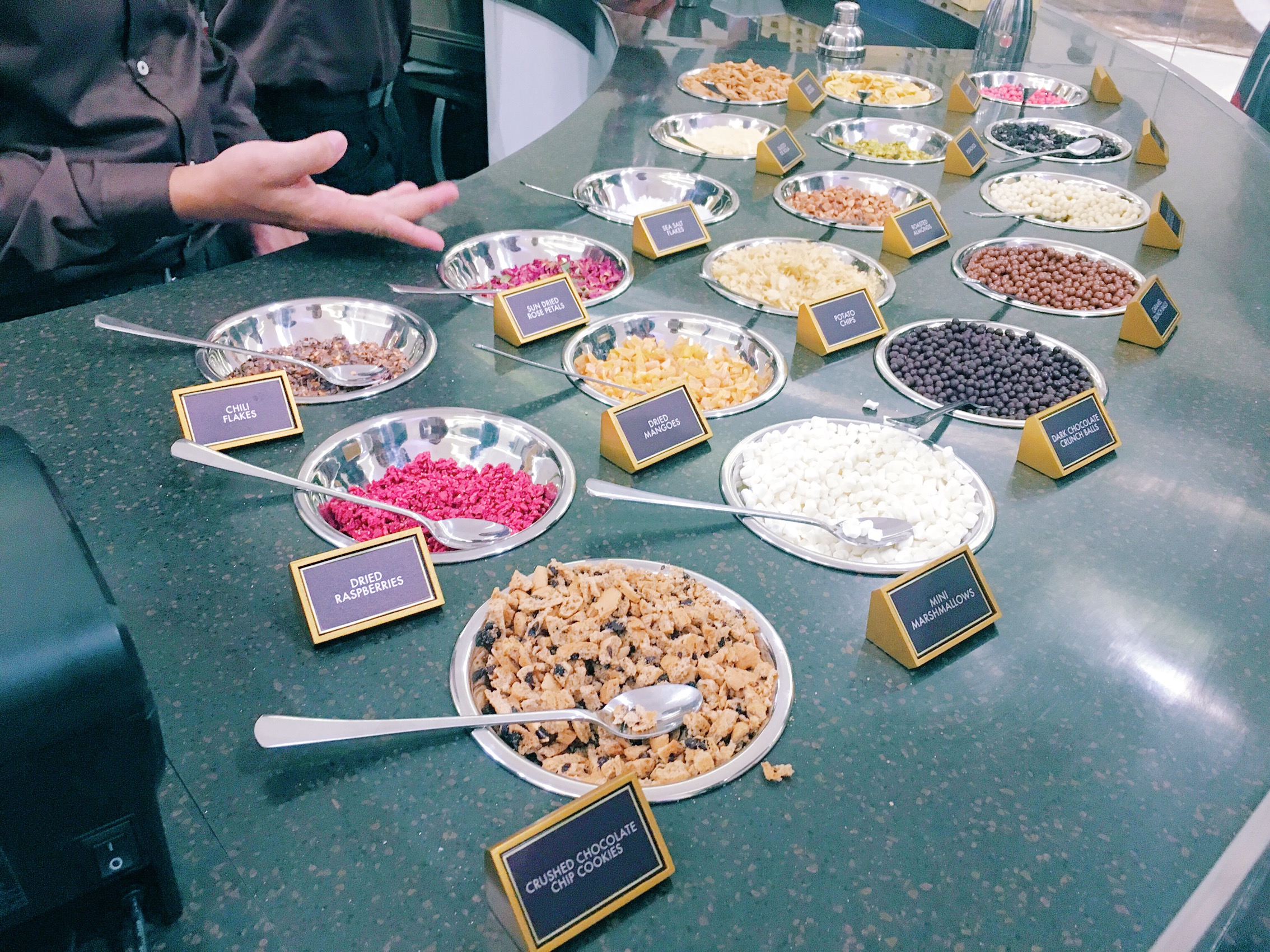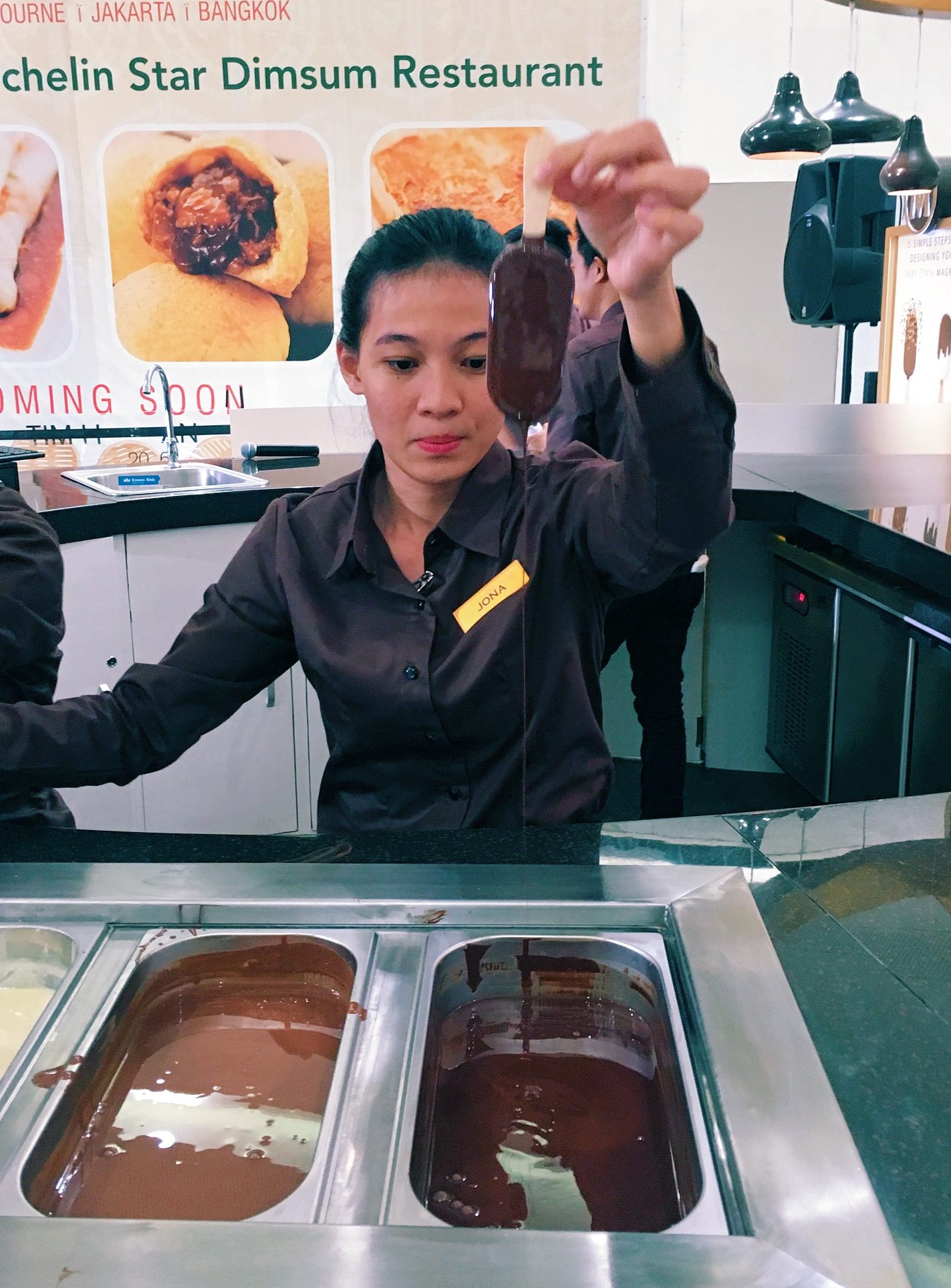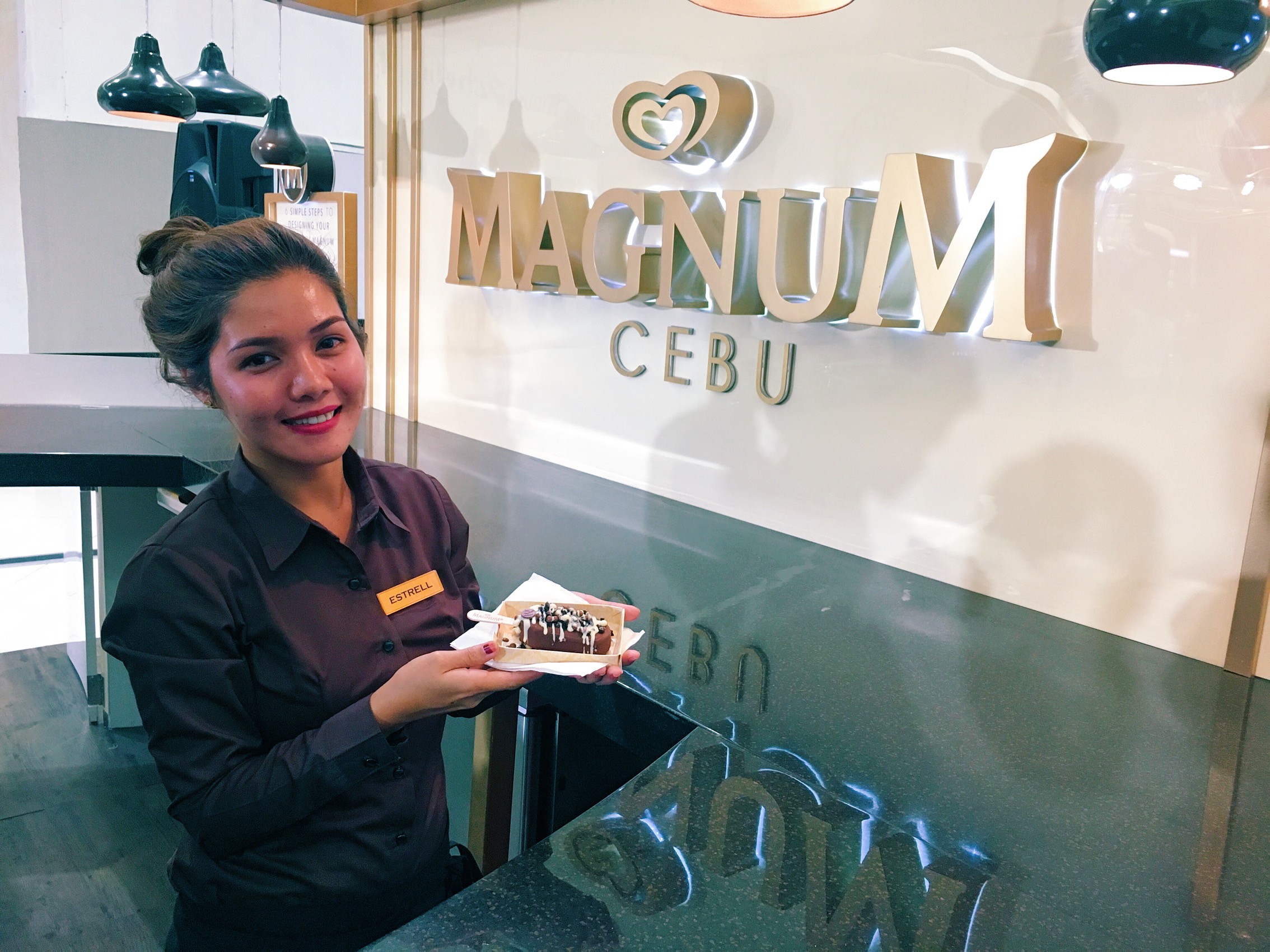 How to Make Your Own Magnum
Magnum Cebu's Pleasure Makers will be happy to do the job for you. All you have to do is choose from the available premium toppings, ice cream flavor, dips and drizzle.
Choose 3 from the following currently available toppings, Chopped Pistachios, Dried Raspberries, Roasted Almonds, Dark Chocolate Balls, Dried Mangoes, Cornflakes, Caramel Chocolate Crunchballs, Crushed Oreos, Graham Crackers Chunks, Quezo de Bola Shavings, Grape and Strawberry Nerds, Sea Salt Flakes, Dried Chili Flakes, Potato Chips, White Chocolate Crunch Balls, Mini Mallows, Sun Dried Rose Petals and Crushed Chocolate Chip Cookies. Special toppings will also be added from time to time.
Choose either a Vanilla or Chocolate ice cream bar
Choose from Dark Chocolate, Milk Chocolate or White Chocolate dips
Choose from Dark Chocolate, Milk Chocolate or White Chocolate drizzle
You Pleasure Maker finishes your Magnum with a signature "M" coin
and it's done! It's now time for you to indulge on your very own Magnum creation.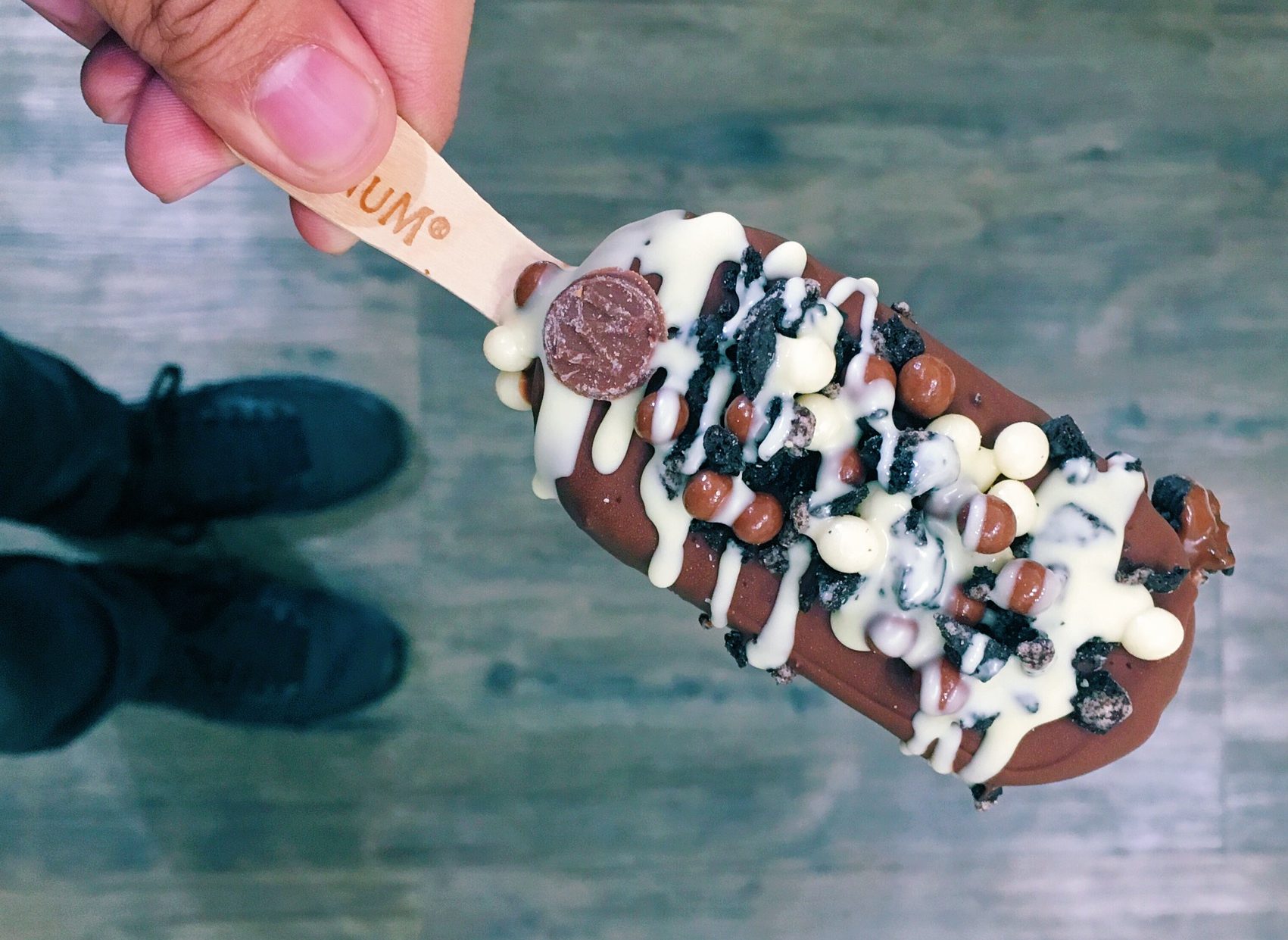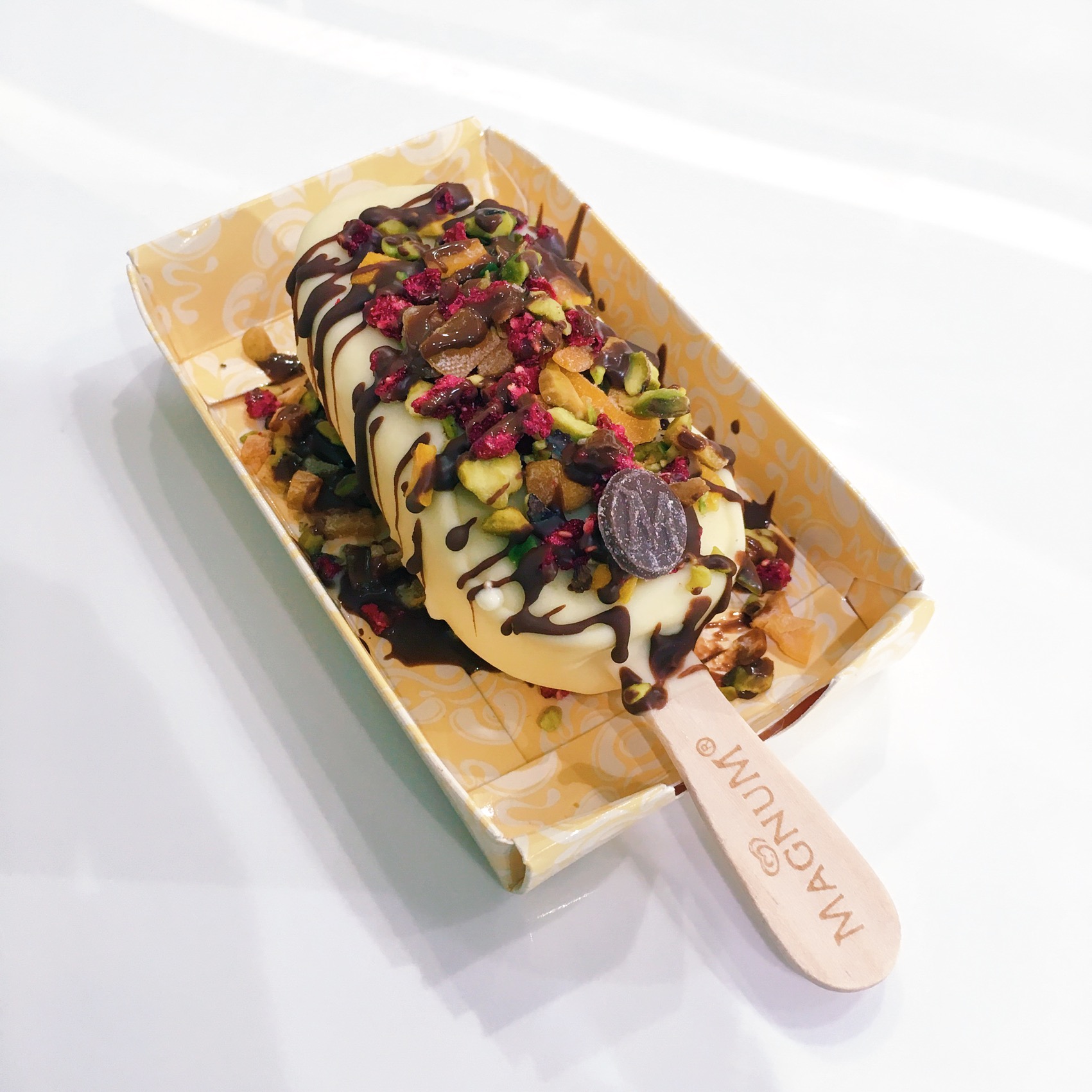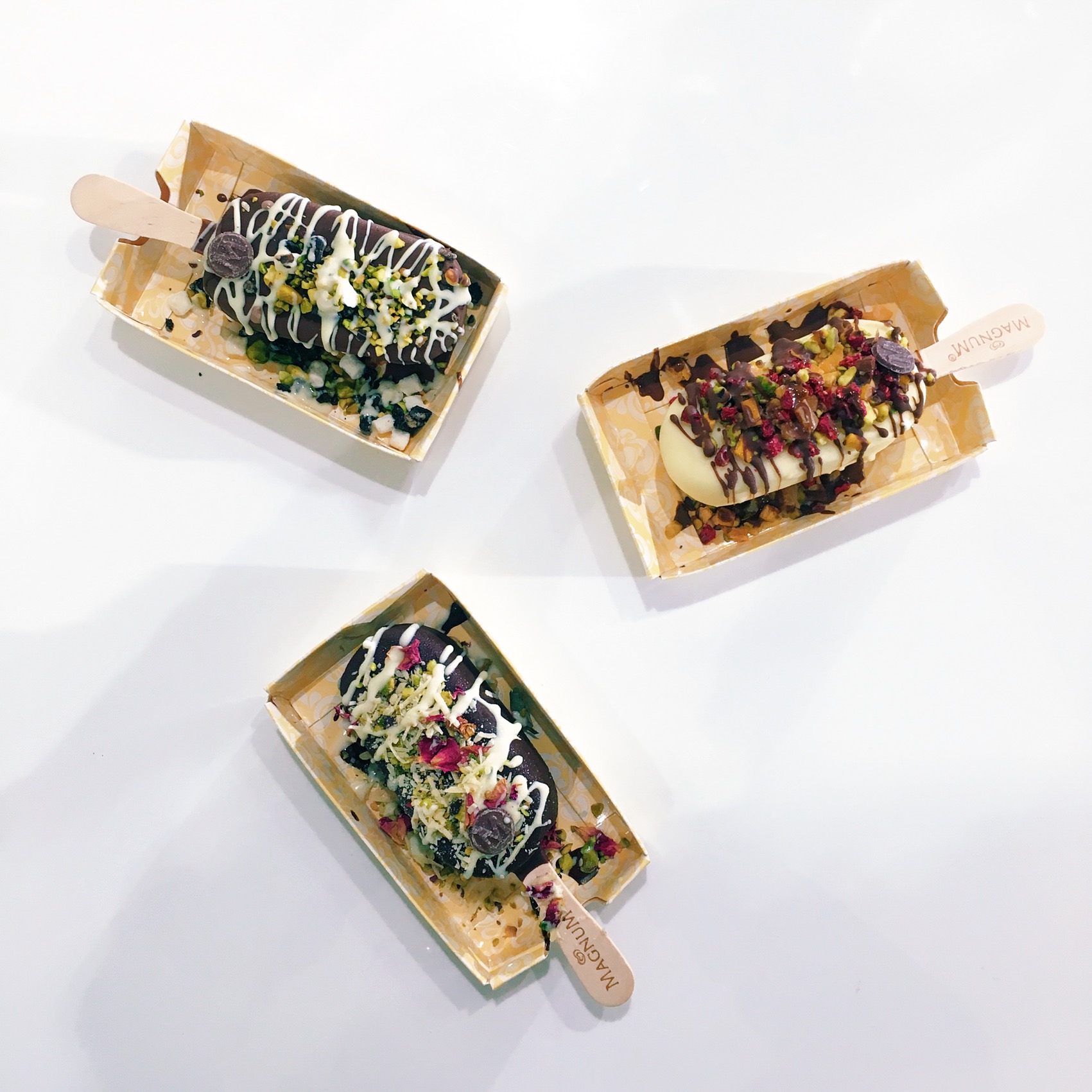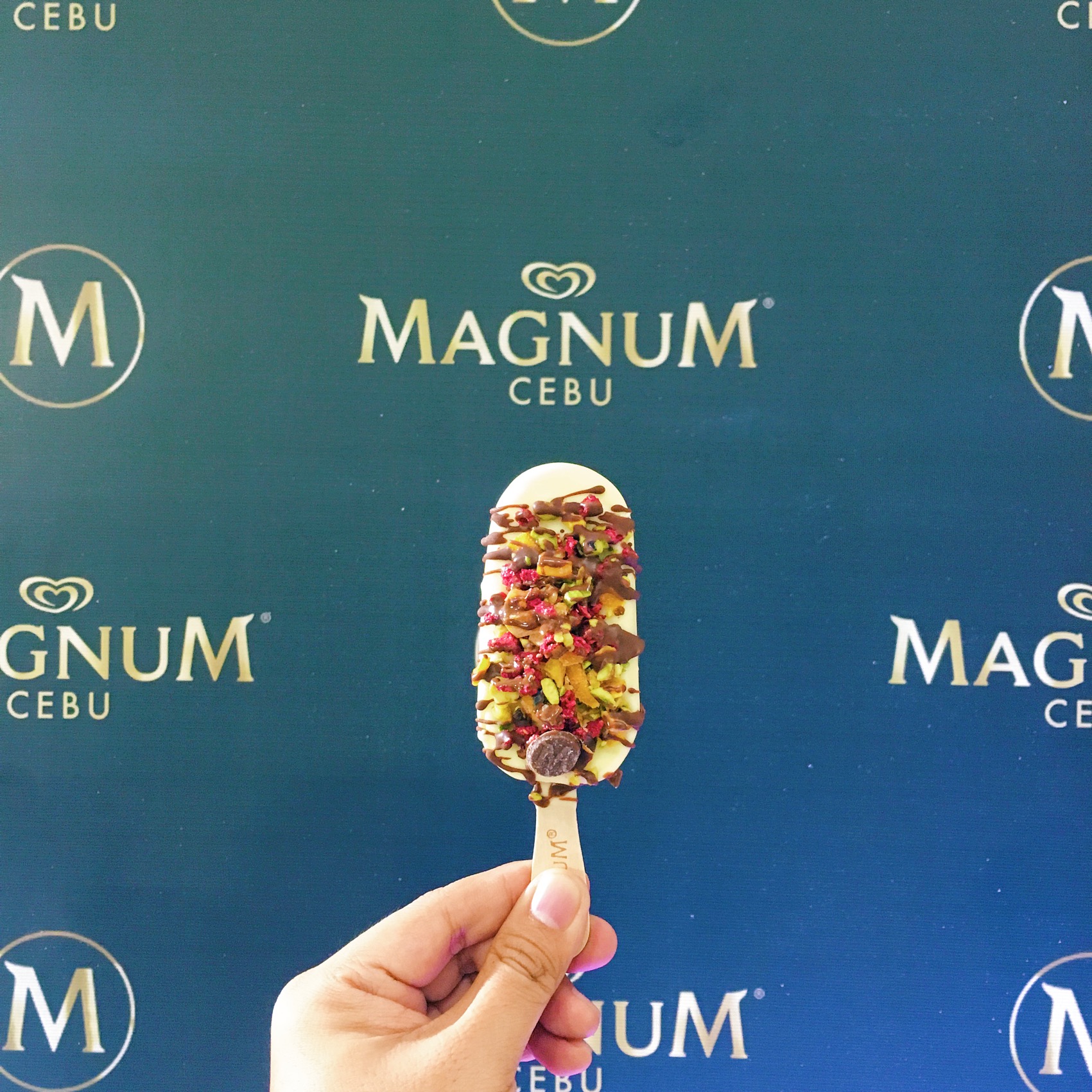 Magnum Cebu will be opening on November 17 at the Upper Ground Floor, Mountain Wing of SM Seaside City Cebu for a limited time only, so enjoy while it's here in Cebu. From November 17 to November 27, the first 50 customers to show up daily with a Magnum Cebu photo will have the chance to indulge in a free Make Your Own Magnum bar. All you have to do is visit Magnum page on Facebook and share the photo to claim your prize when you visit. Magnum Cebu Ambassadors, Doyzkie Buenaviaje, Kryz Uy and Mia Arcenas will also be present during the Magnum Pleasure Store opening. Enjoy making your own Magnum!