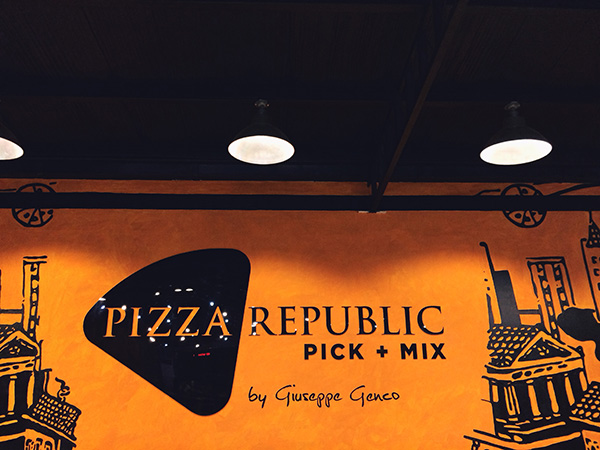 Pizza is one of the popular food in the world and it is also one of my favorite. I had mixed thoughts when I saw the name "Pizza Republic Pick + Mix by Giuseppe Genco" on the tarp covering a soon to open restaurant along Salinas Drive in Lahug while I was on my way home few weeks ago. In my mind it's just another pizza place but wait, what if it's going to be like the popular pizza place in Manila where in you can customize your own pizza?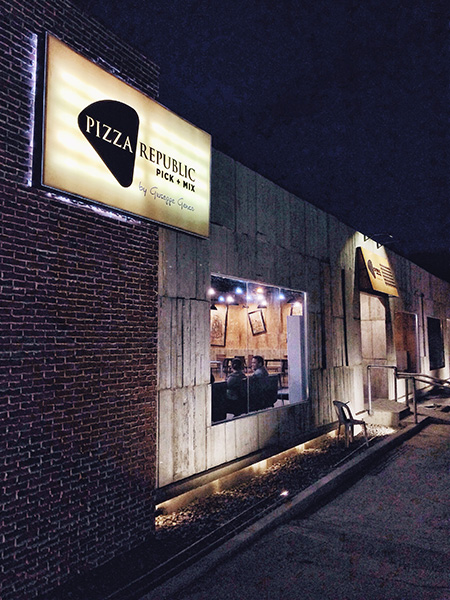 I got really excited when I got an invitation from my blogger friend Mark of facecebu.net to try a new pizza place in Lahug because I know he was referring to Pizza Republic. I was one of the few lucky people who got to try it first during their dry run and my thoughts were right.
Pizza Republic Pick + Mix by Giuseppe Genco is a pizza place in Cebu where in you can customize your own pizza by choosing from their 60 plus toppings. Basically, you have full control on how your pizza will taste based on the toppings that you will choose.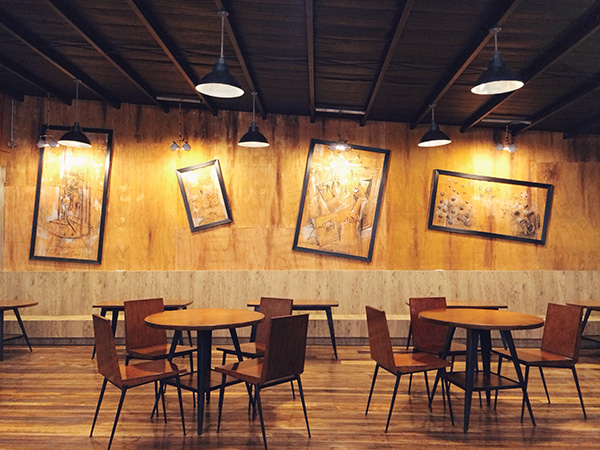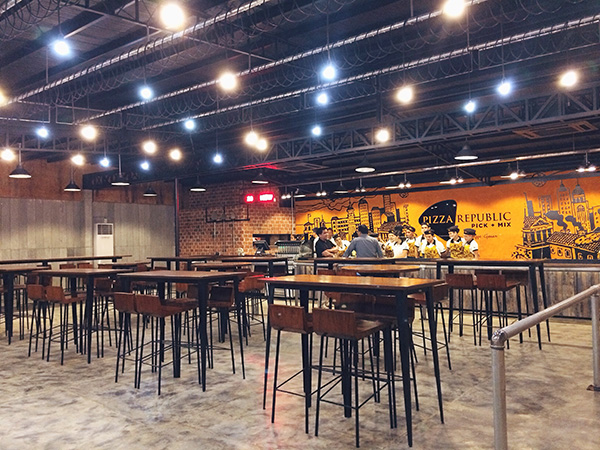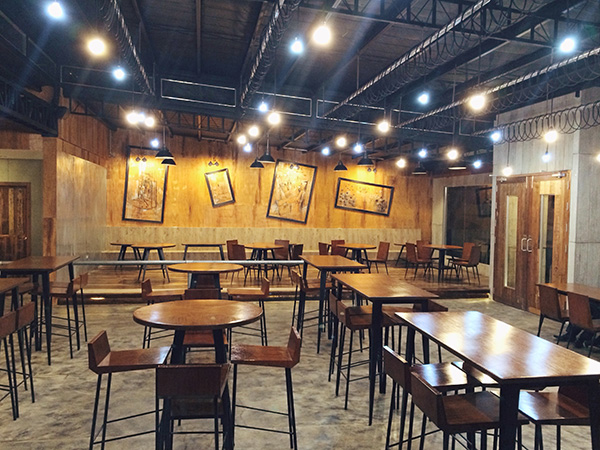 The restaurant is spacious and can seat up to 120 customers with interior that is based on a modern industrial design using concrete, metal and wood.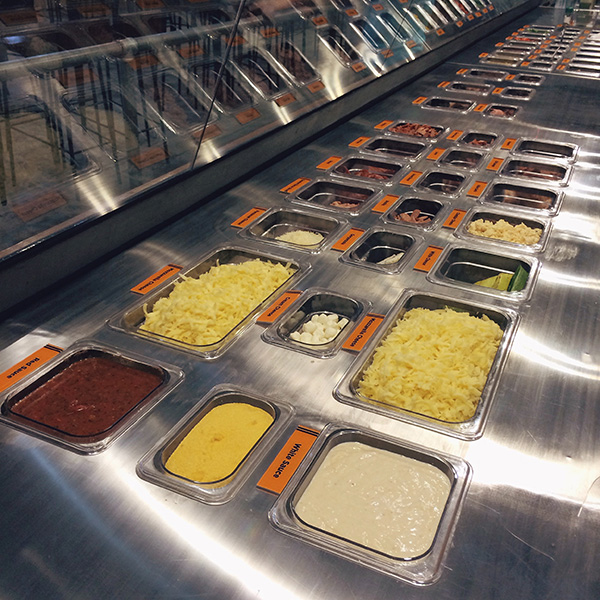 So how does it work? For only Php245, yes it's affordable, you'll get a 10inch pizza and you can choose from 60 plus toppings. You have no limit on how much toppings you'll put on your pizza but you wouldn't want to put too much because it might not cook properly and the toppings will fall off when you eat it because it's too heavy. My tip is to carefully choose the toppings that will compliment each other.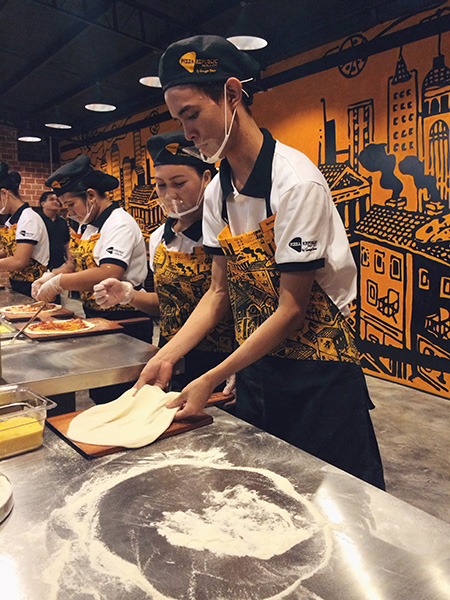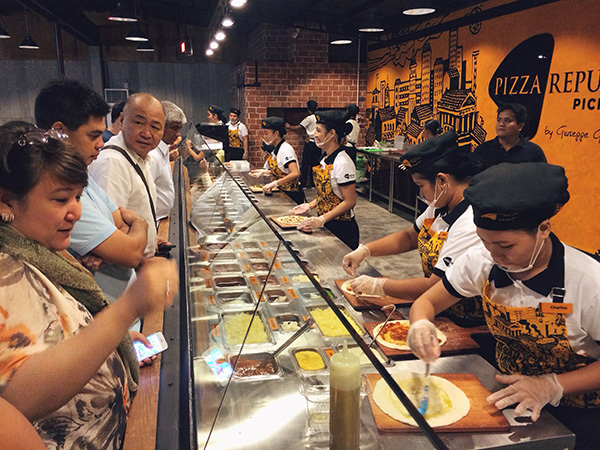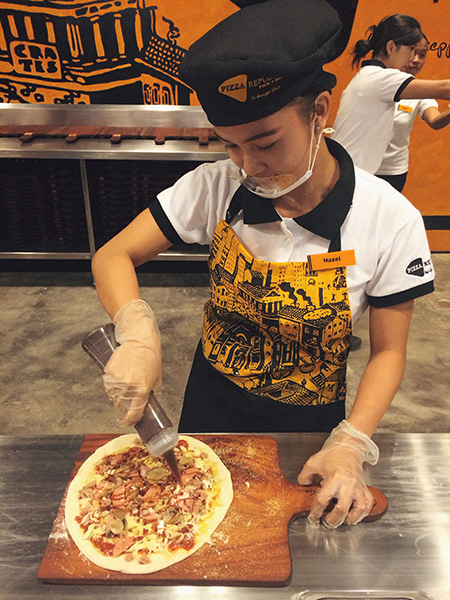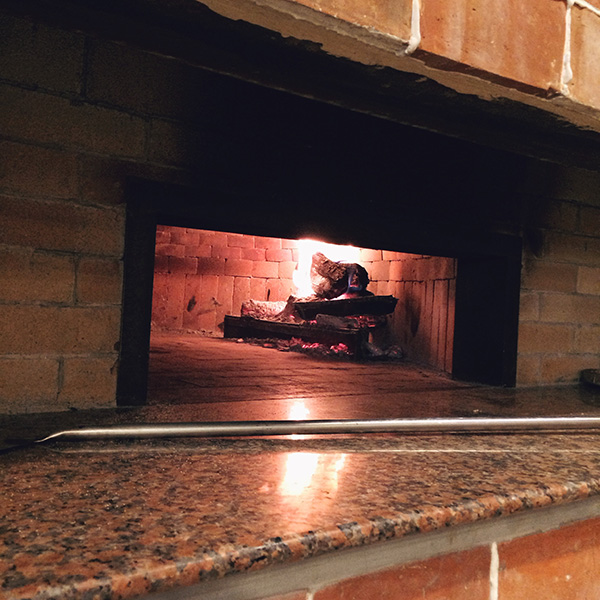 After choosing the toppings, your pizza will be cooked in a brick oven. Your number will be called and flashed on the led board when your pizza is ready.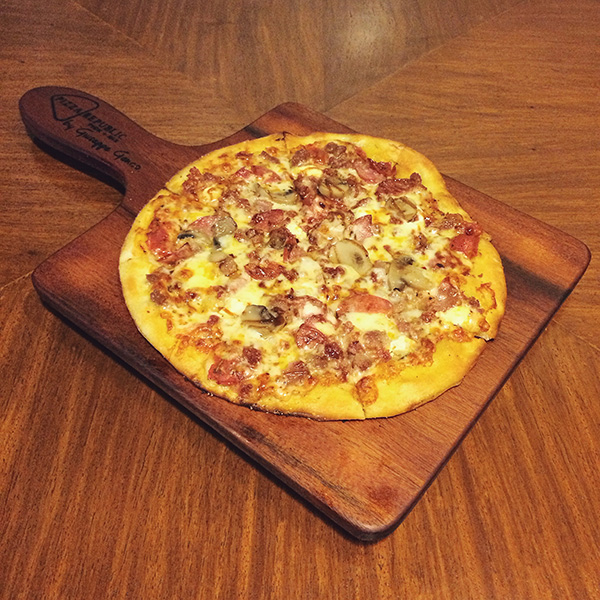 My 3 cheese all meat pizza: Red Sauce, Mozzarella, Cream, Parmesan Cheese, Cheese Sausage, Ground Bacon, Hungarian Sausage, Crumbled Meat Balls, Chilli Flakes, Mushroom Champignon and Barbecue Sauce.
I chose lots of cheese and meat for my pizza because I'm not really into vegetables and this is what I always order whenever I visit a pizza place. I just added some mushrooms for texture and chilli flakes for a little bit of spiciness. My pizza turned out really good, the combination of the 3 cheeses perfectly blended with my choice of meat toppings.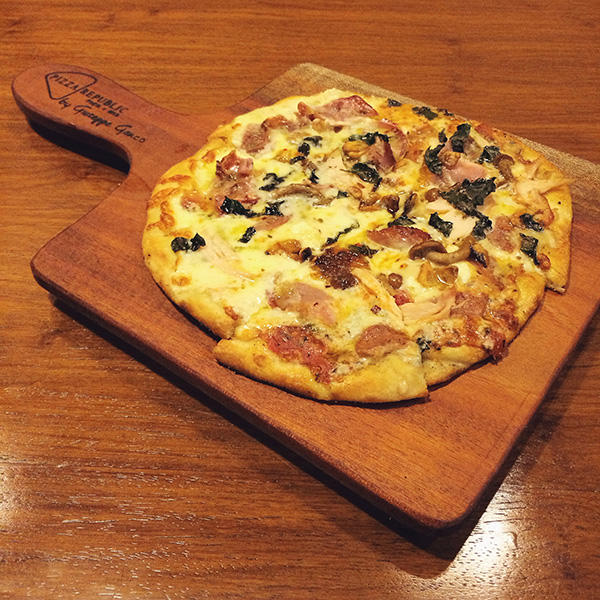 Babe For Food's Ultimate Italian Pizza: Mozzarella, Gorgonzola, Parmesa, White Cheese, Coppa Ham, Italian Garlic Sausage, Ground Bacon, Smoked Chicken Fillet, Funghi Famigiola, Caramelized Onions, Fried Garlic, Fresh Basil, Chili Flakes, Dried Oregano and Pesto
Justinne of babeforfood.blogspot.com pizza is really good, I can still remember my reaction when I took my first bite. I can still imagine the different kind of flavors bursting in my mouth. The combination of the toppings is absolutely phenomenal, I totally recommend it.
Pizza Republic also offers Salads with Balsamic Vinaigrette and Giuseppe's Ceaser Salad. For dessert they have Tiramisu and Blueberry Mango Cheesecake. They also offer pizza flavors according to Giuseppe's menu.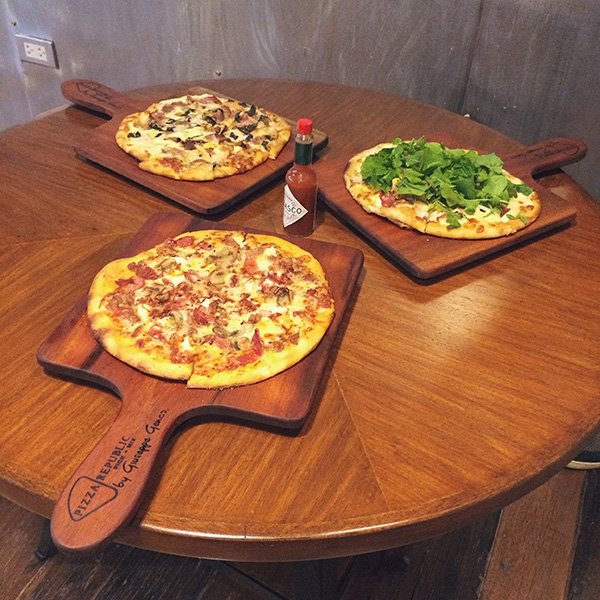 Pizza Republic is my new favorite pizza place in Cebu and I'm really excited to go back and try other toppings. Visit them along Salinas Drive (across Golden Cowrie) in Lahug, Cebu City. They are open daily from 11AM-10PM. You may also contact them at 0998 552 0667 or (032) 266 3397 if you have other inquiries.