One of my comfort food is ice cream. Whenever I'm feeling down, I always crave for something sweet and something cold to make me feel better. Ice cream lovers like me were truly delighted when one of the best ice cream in the US has finally made available in the Philippines. Blue Bell Ice Cream was successfully launched last October 5 at Ayala Center Cebu Activity Center. The venue was transformed into a country fair filled with games and loads of Blue Bell Ice Cream.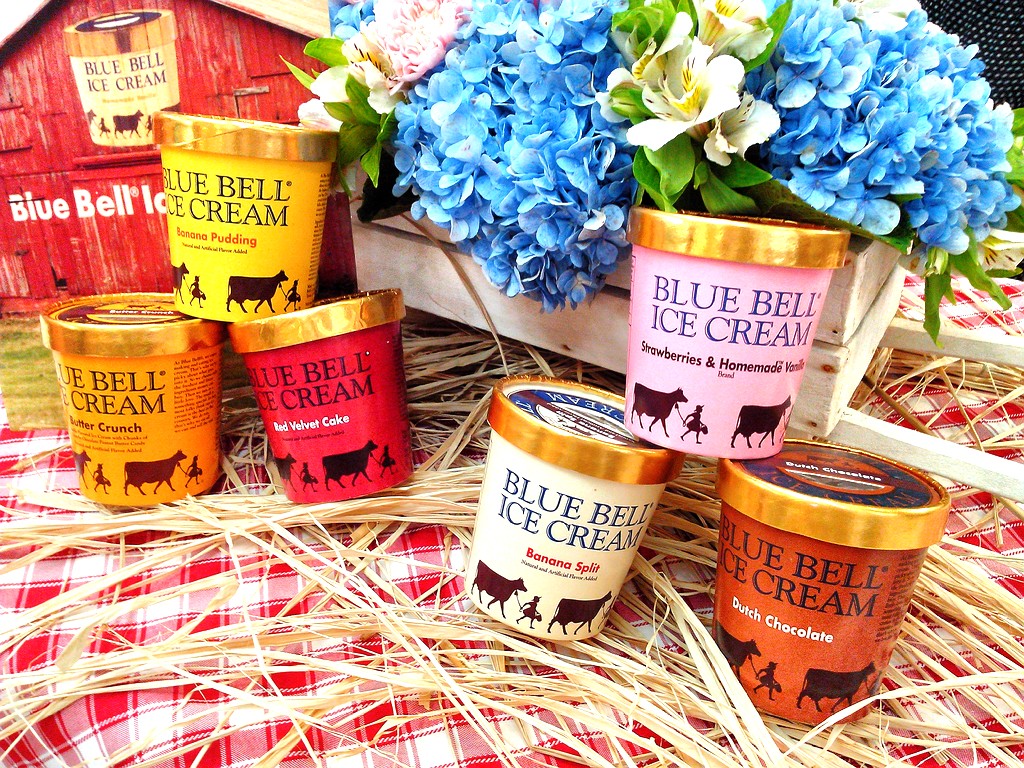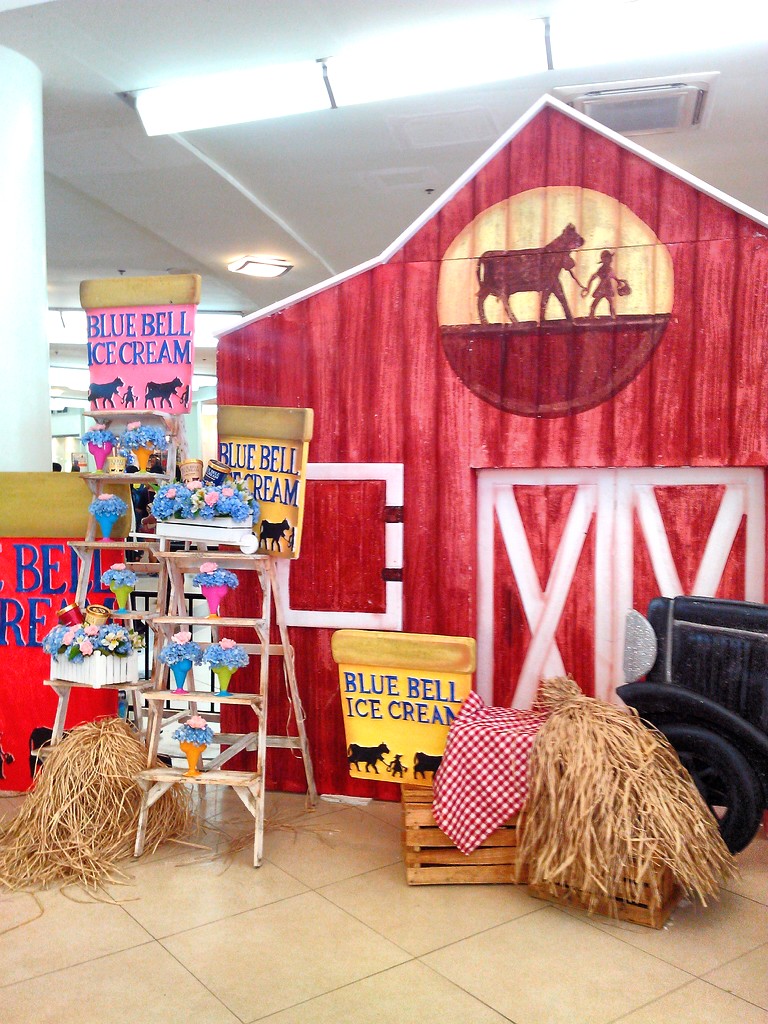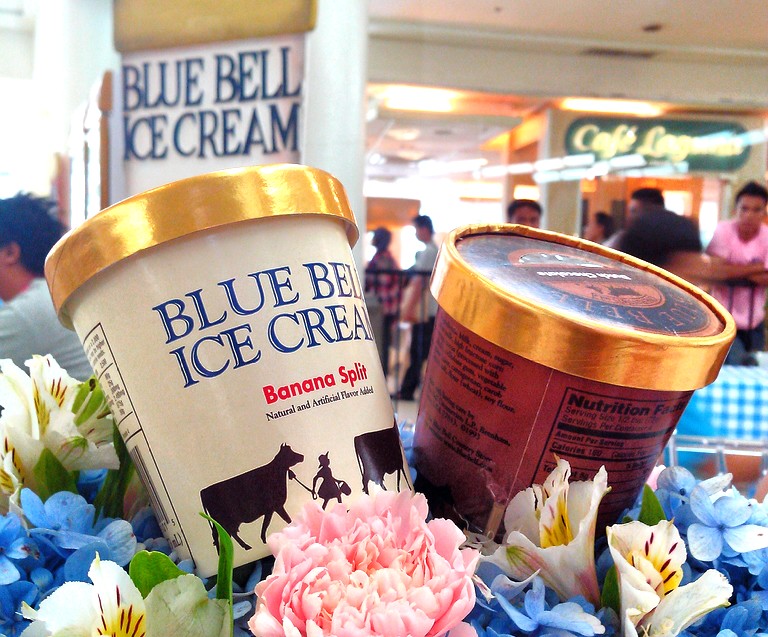 What made Blue Bell Ice Cream stand out is that it is proudly made the old-fashion and traditional way. It's made of the finest milk, cream, sugar and the secret recipe topped with the special skills and knowledge developed through the years.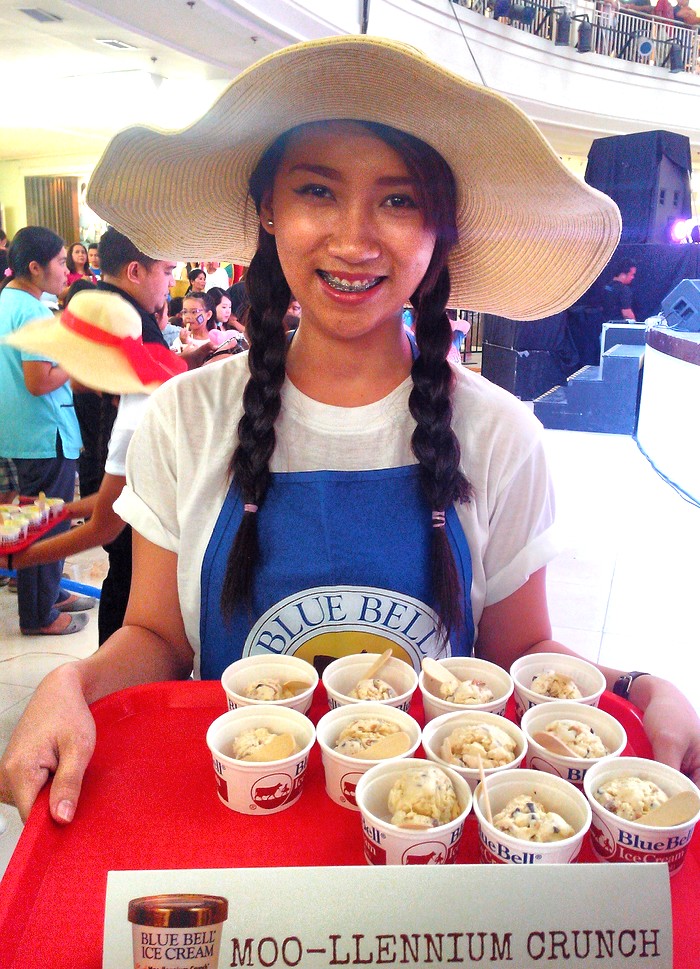 Blue Bell Ice Cream is available in 14 flavors in pints and half pints and single served snacks, Country Cone and my favorite Country Cookie Ice Cream. Some of the flavors that I tried are Strawberry, Red Velvet Cake, Butter Crunch, Krazy Cookie Dough, Banana Pudding, Homemade Vanilla and Dutch Chocolate. Other flavors available are Banana Split, Chocolate Chip Cookie Dough, Cookies 'n Cream, Moo-llennium Crunch®, Rocky Mountain Road, Rocky Road and Strawberries & Homemade Vanilla.
Among the 14 flavors, my favorite is Butter Crunch. I'm a huge fan of Butter Finger and the crunchy bits you'll find in the ice cream reminds me of it. I also love the banana pudding because even though it's frozen, you can still taste the freshness of the banana and it the flavor is very natural.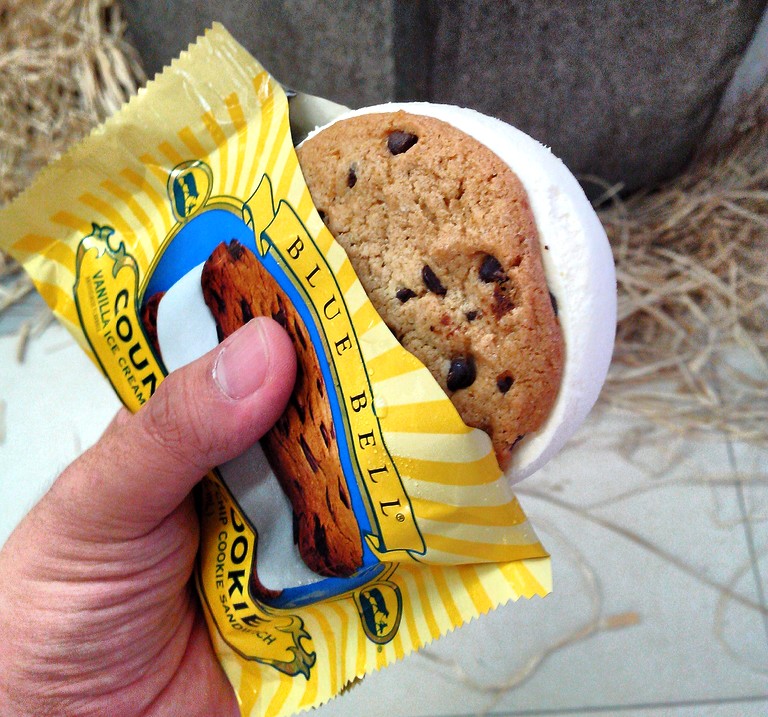 The Chocolate Chip Country Cookie really surprised me because it was so good! It's made of Blue Bell's homemade vanilla ice cream sandwiched into two chocolate chip cookie. Some find it really sweet but for a sweet tooth like me, it was absolutely delicious.
Blue Bell Ice Cream is exclusively distributed by Visfood Corp. and it's currently available on the following stores in Cebu, Rustan's Supermarket in Ayala Center, One Pavilion Mall in Banawa, Gaisano Country Mall, David's Kitchen in Cebu IT Park, Shangri-La's Mactan Resort & Spa, BE Resorts, Mooon Cafe in Ayala and The Walk, Cebu IT Park, Visfood Corp. Office, Rm. 205 TPE Bldg., Banilad and every Sunday at BTC Sunday Market. It is also available in Manila at Robinsons Supermarket, Eastwood and DEC, Wilson in Greenhills.