Chatime, the popular Taiwanese milk tea brand opens it's first branch outside Luzon in Cebu. Started in Taiwan in 2005, Chatime opened its first store in the Philippines in 2011 and has more than 700 stores around the globe including United States, Australia, Canada and London.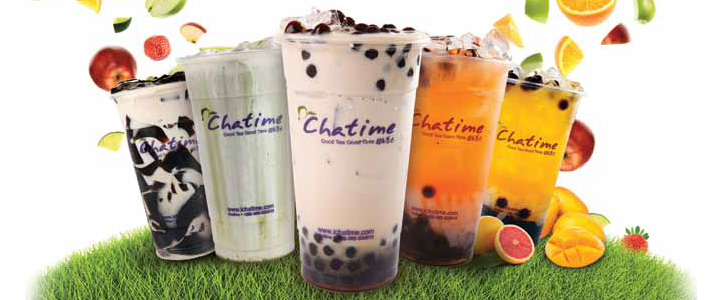 I was lucky enough to be invited during the grand opening of Chatime's Cebu branch last October 10. Our friends from the media, bloggers and other notable personalities were also present during the event.
Being a milk tea addict, I am already a big fan of Chatime even before it officially opened. Among the flavors I've tried are Chocolate Mousse (my favorite), Yogurt Lychee QQ, Mango Green Tea, Strawberry Slush, Banana Milk Tea and Pearl Milk Tea. Chatime also offers food if you get hungry, they currently serve Chicken Chops (Php75), Annatto Pilaf Rice (Php18), French Fries in Parmesan, Cheddar and Barbecue flavors (Php65) and Chicken Chops Sandwich (Php95)
Chatime has become my favorite chill out place not only because of their drinks but also because of their posh interior and comfy seats. Their branch is located at the ground floor of eBloc Tower 2, Cebu IT Park in Lahug.
Price Range: Php55 – Php150
Store Hours: Monday to Thursday: 11AM to 12MN | Friday and Saturday: 11AM to 1AM | Sunday: 11AM to 11PM