I recently visited Malaysia to attend the first ever Santan Food Festival at the AirAsia RedQ. Santan Food Festival is the largest inflight food tasting event in Asia which has been attended by bloggers, media, and key influencers across the region. Representatives from Philippines, Malaysia, Thailand, Indonesia, Vietnam, Cambodia, Laos, Myanmar, Singapore, Brunei, India, China, Taiwan, Japan, South Korea and Australia grace the event.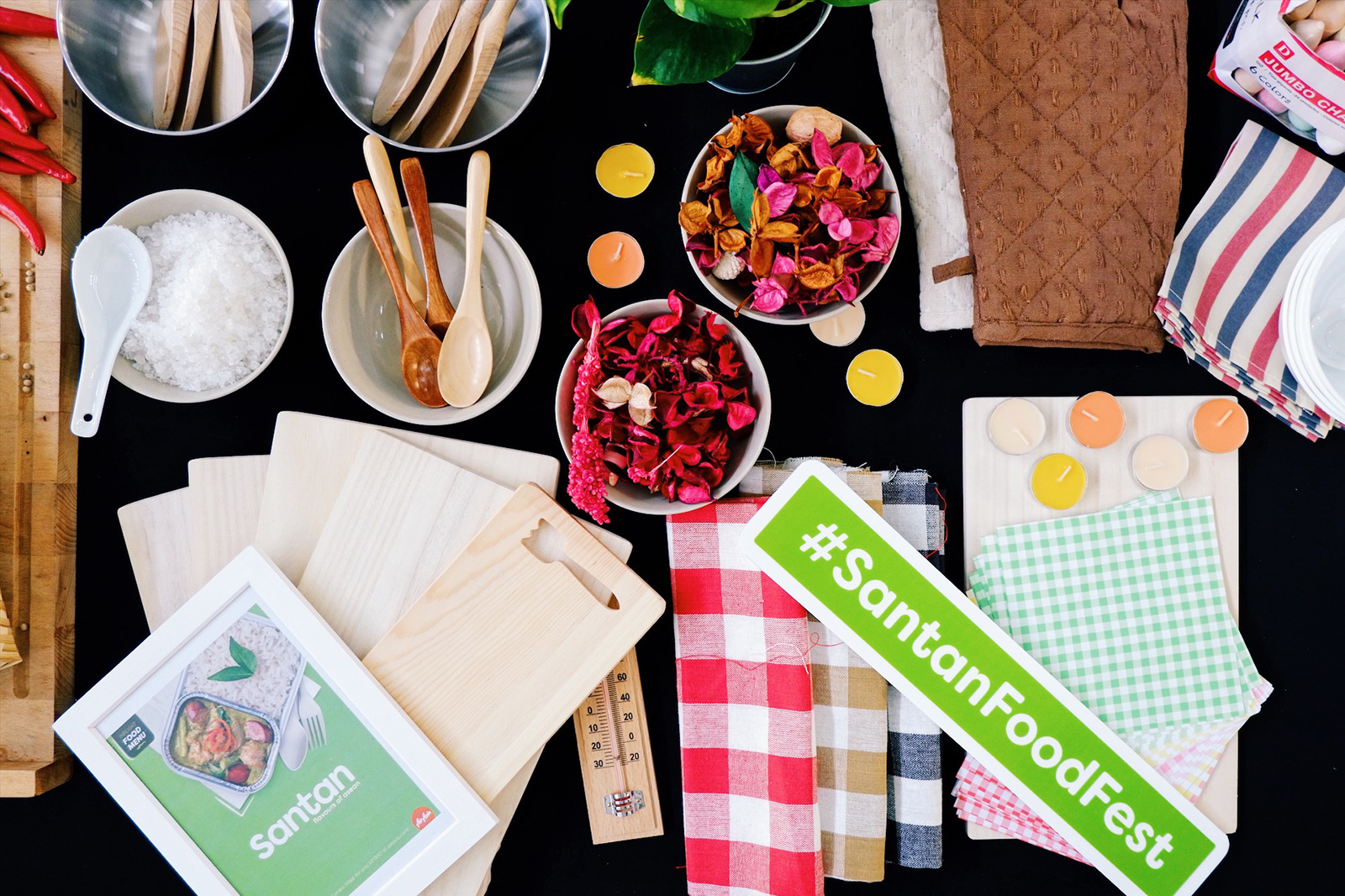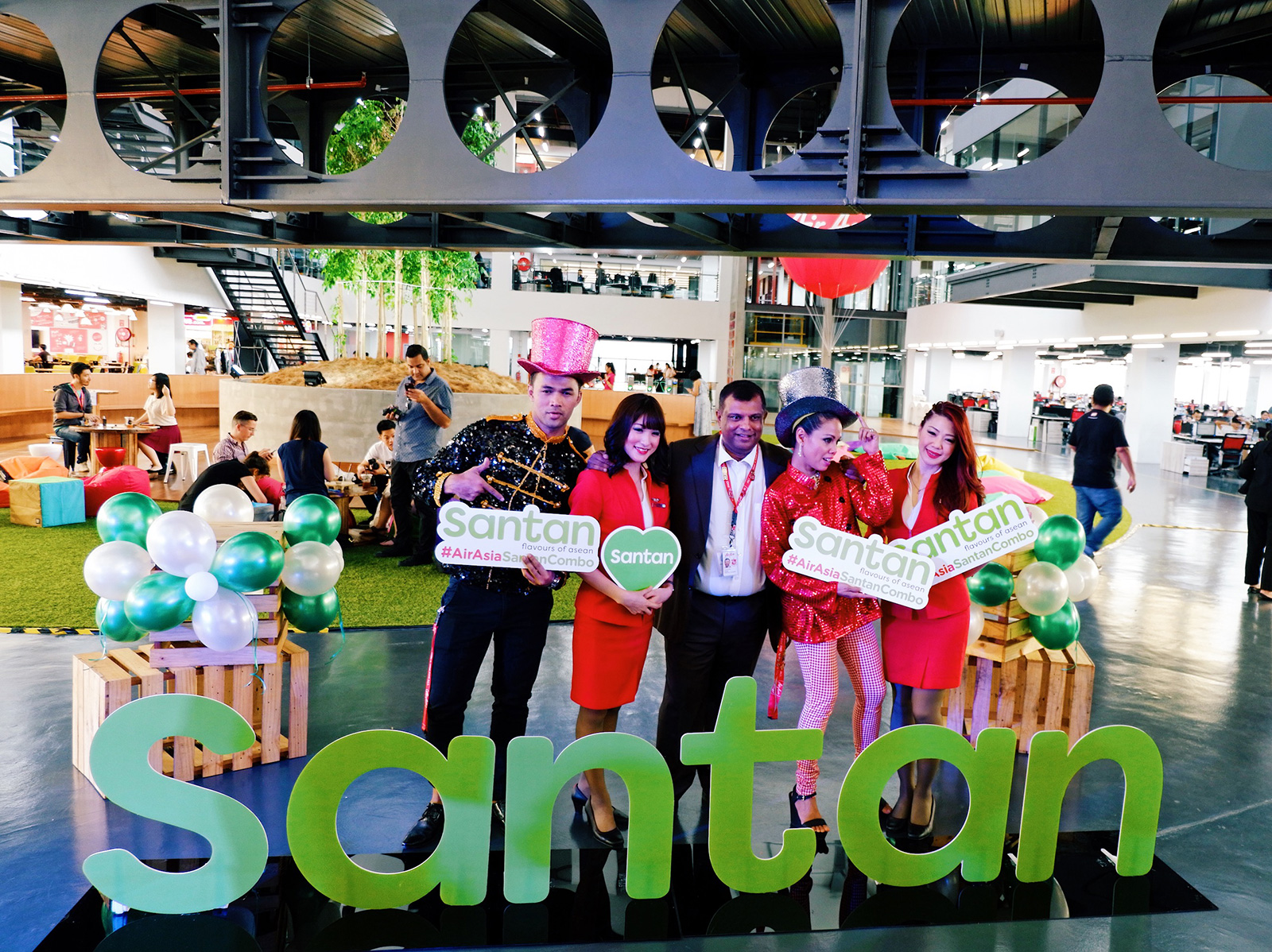 Santan is actually an Indonesian word for coconut milk which is widely being used on dishes in Asian countries. It is commonly being used in the Philippines in cooking ginataan, monggos, and Pinoy kakanin and desserts.
AirAsia Group CEO Tan Sri Tony Fernandes said,
Food is a great unifying factor across the region. What we are doing is bringing the wonderful flavors of ASEAN into Santan to create a unique food experience, with the vision of replicating the on-ground gourmet experience onboard. The flavor profile and pricing of inflight food has always been a challenge but we believe that with Santan, we can create the first restaurant brand in the sky that is both tasty and affordable.
During the event, there was also flatlay competition, a cooking demo, and of course food tasting. Booths from different countries were setup for us to try the Hot Meals prepared for the event.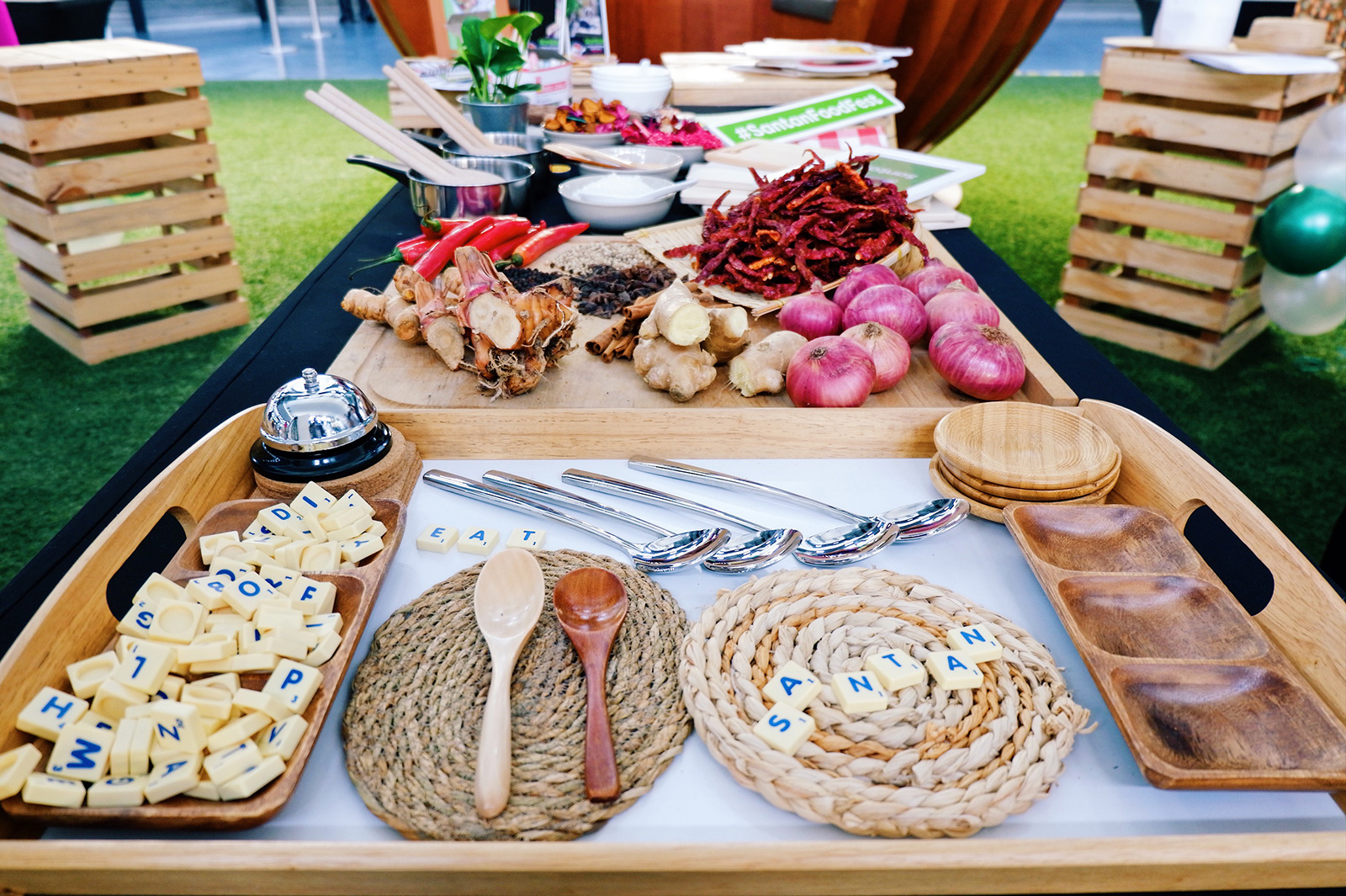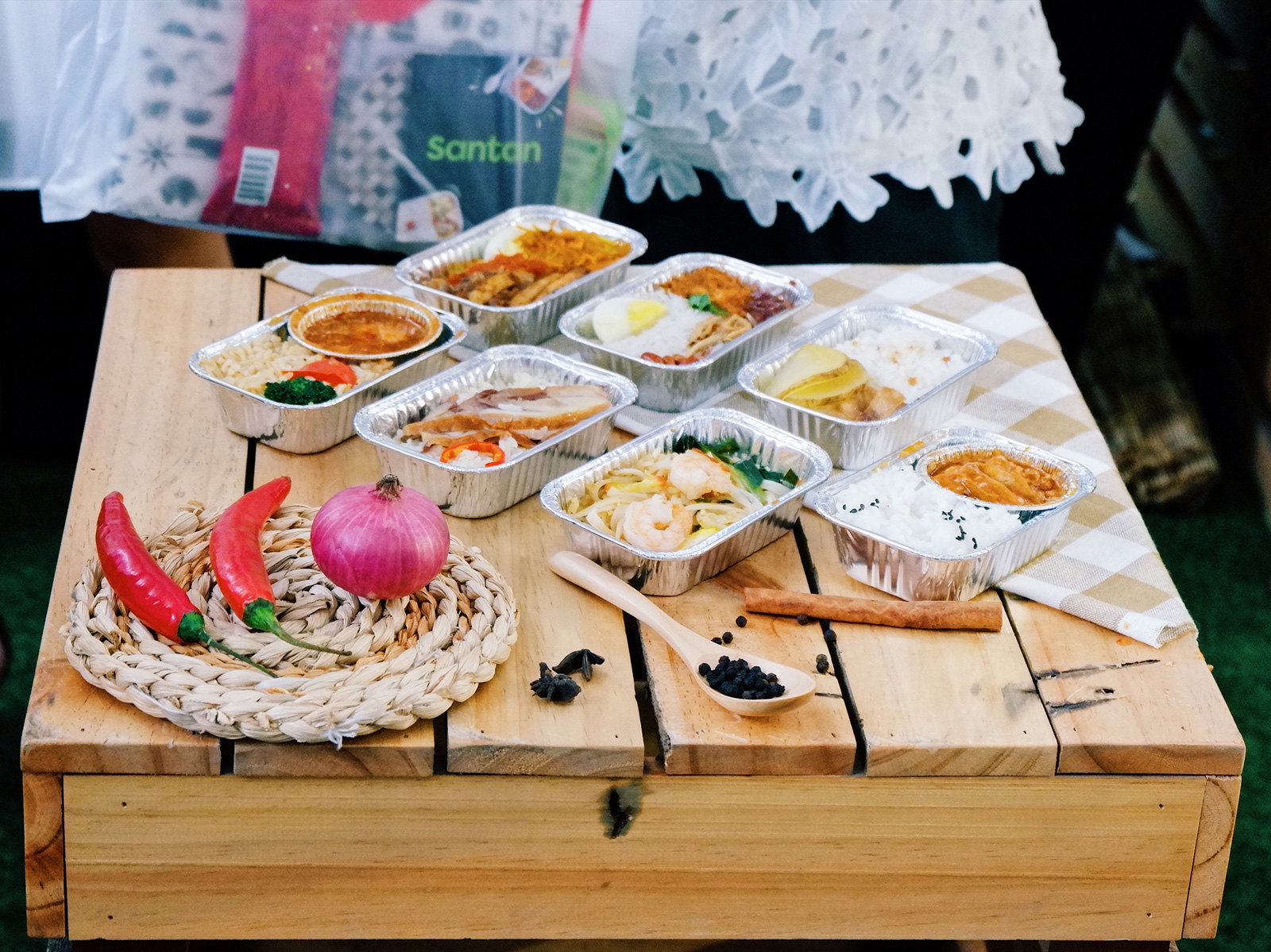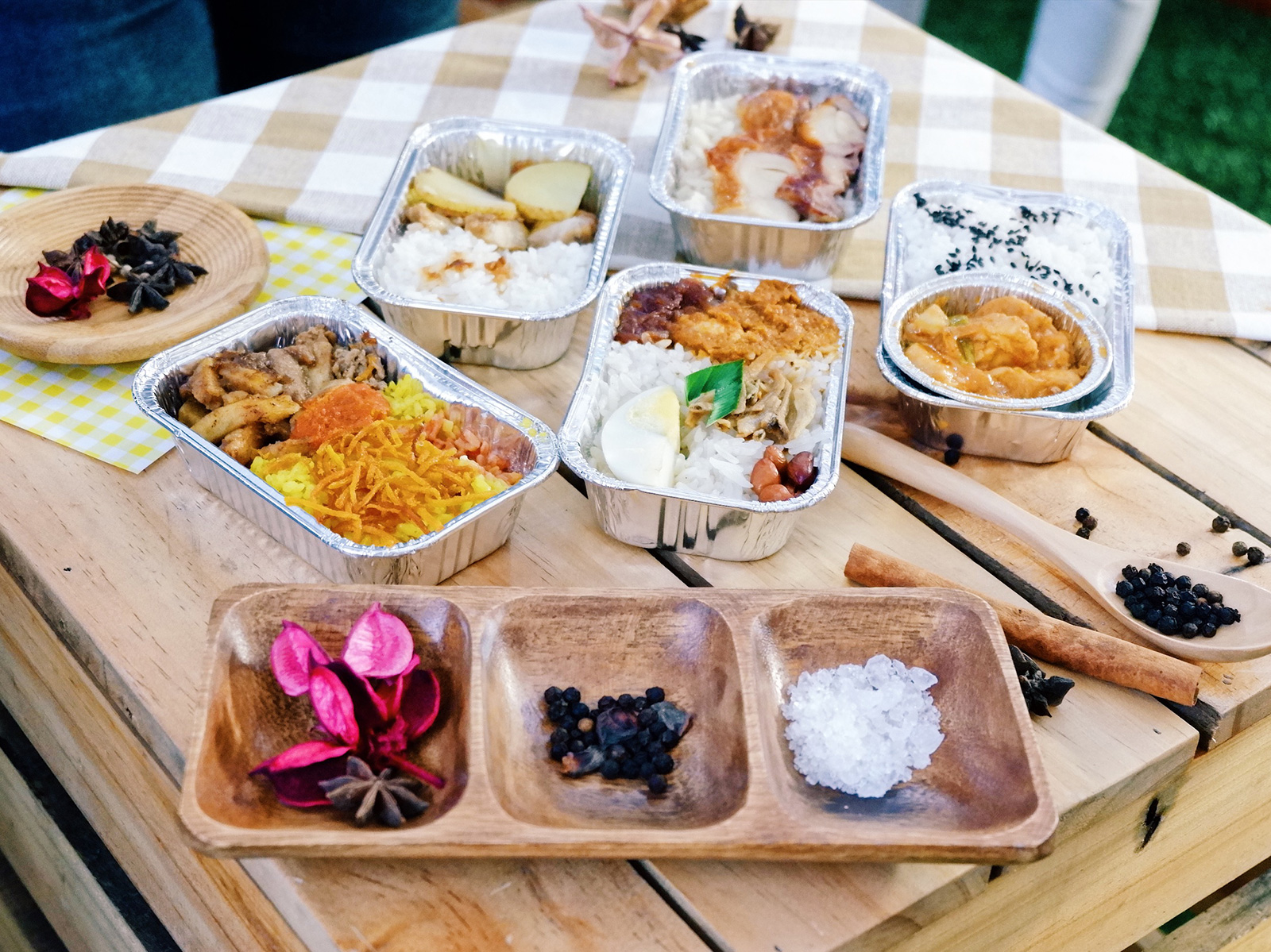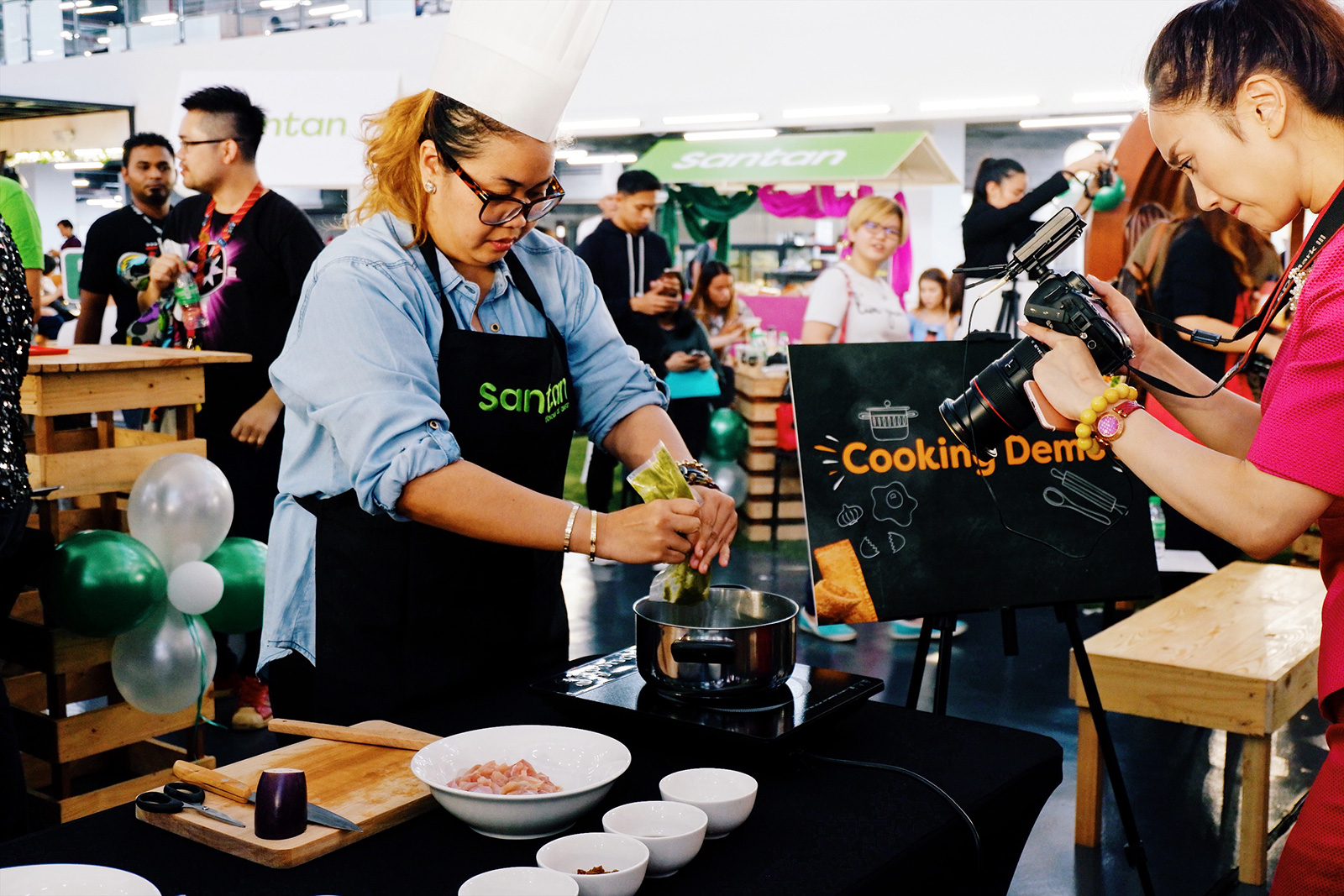 Santan Food Festival featured gastronomical dishes that are currently being served on AirAsia flights. These dishes were carefully selected from different countries across Asia. This includes my favorites, the Uncle Chin's Chicken Rice from Malaysia, and of course, Chicken Adobo from the Philippines. I was also able to sample Hot Meals from other countries like Nasi Kuning Manado from Indonesia, and Pad Thai with Prawns from Thailand. I really wanted to try the rest but I'm already full.
Other Hot Meals served during the event were Pak Nasser's Nasi Lemak, Chicken Satay, Uncle Chin's Chicken Rice and Roti Jala with Chicken Curry from Malaysia, Miso Chicken with Garlic Rice from Japan, Korean Kimchi Stir-Fried Chicken from South Korea, Thai Green Curry from Thailand, and South Indian Delight from India.
Of course, a meal is not complete without dessert. I was able to try AirAsia's Sticky Rice with Mango and it was the best I tried so far. The mango is fresh and sweet, and it complements that creaminess of the sticky rice. I will definitely try it onboard next time.
Here are the rest of photos I took during the event at the beautiful AirAsia RedQ.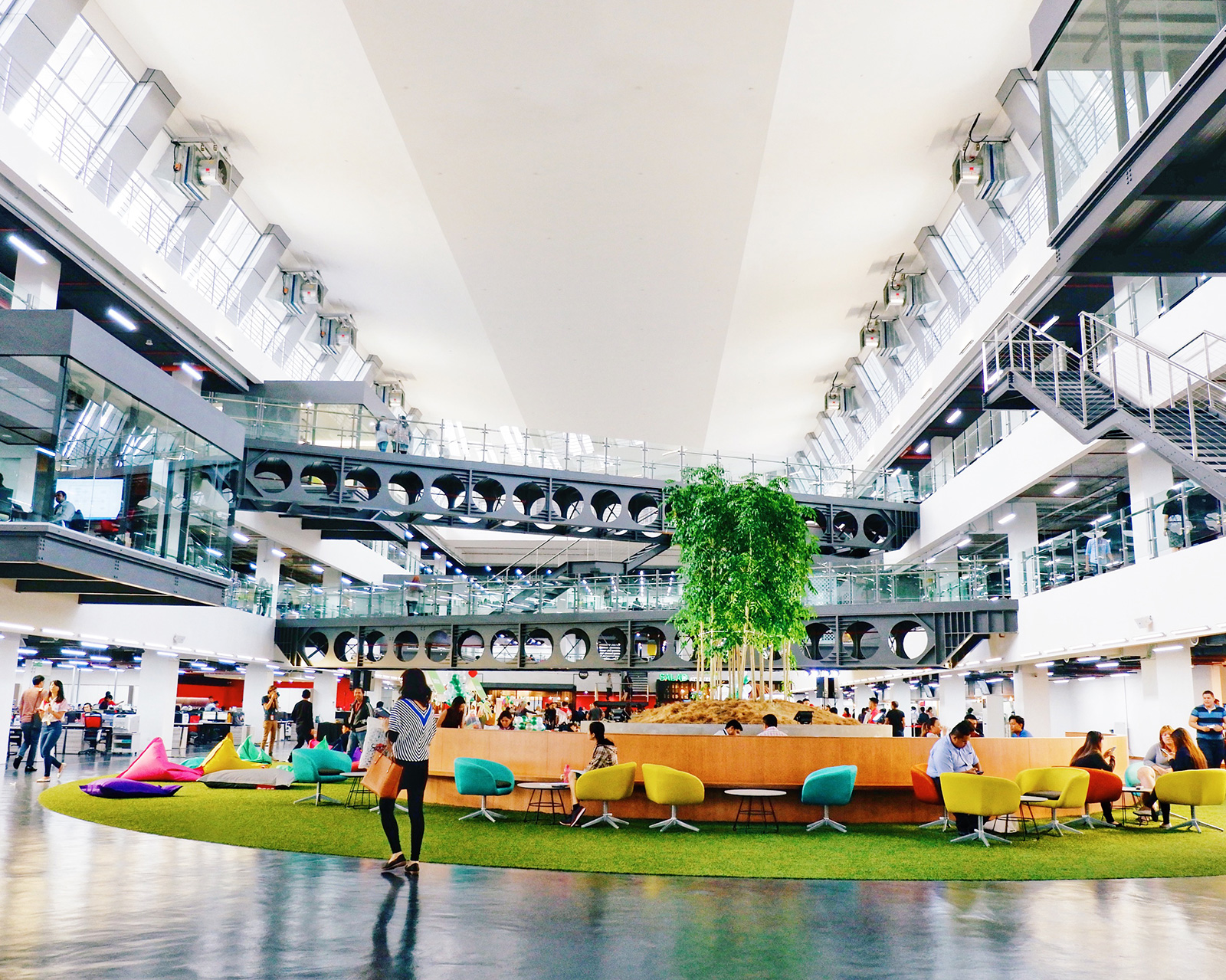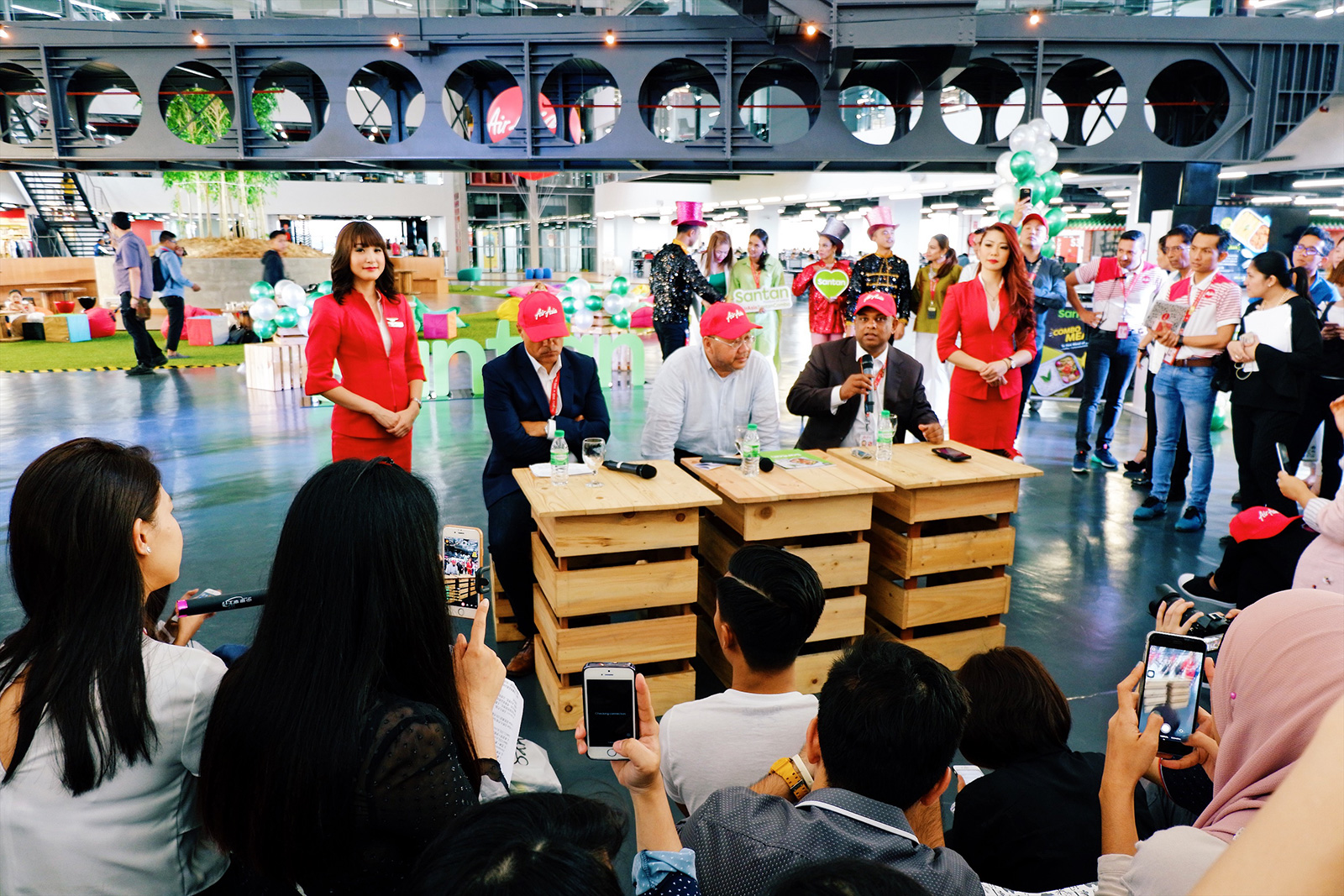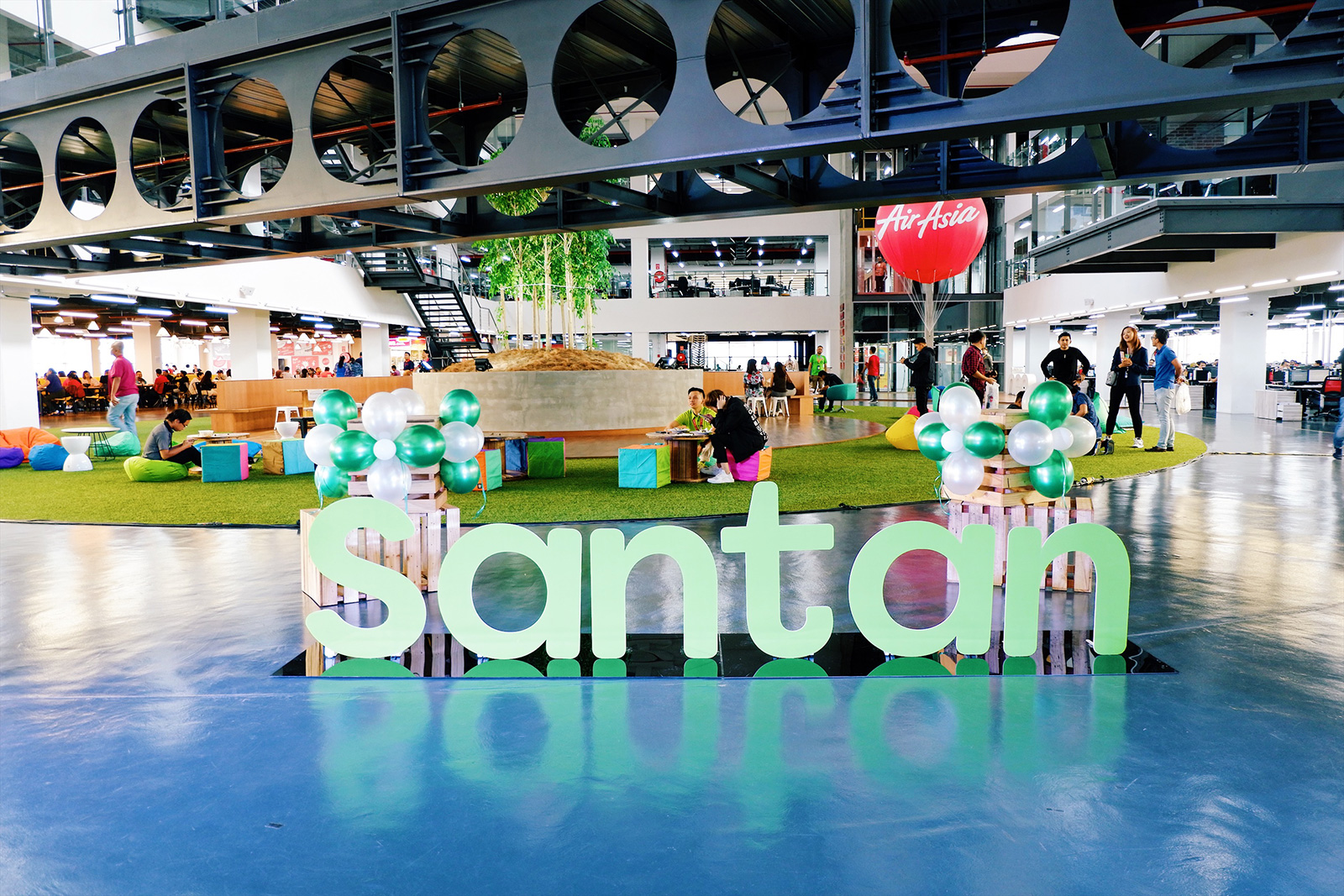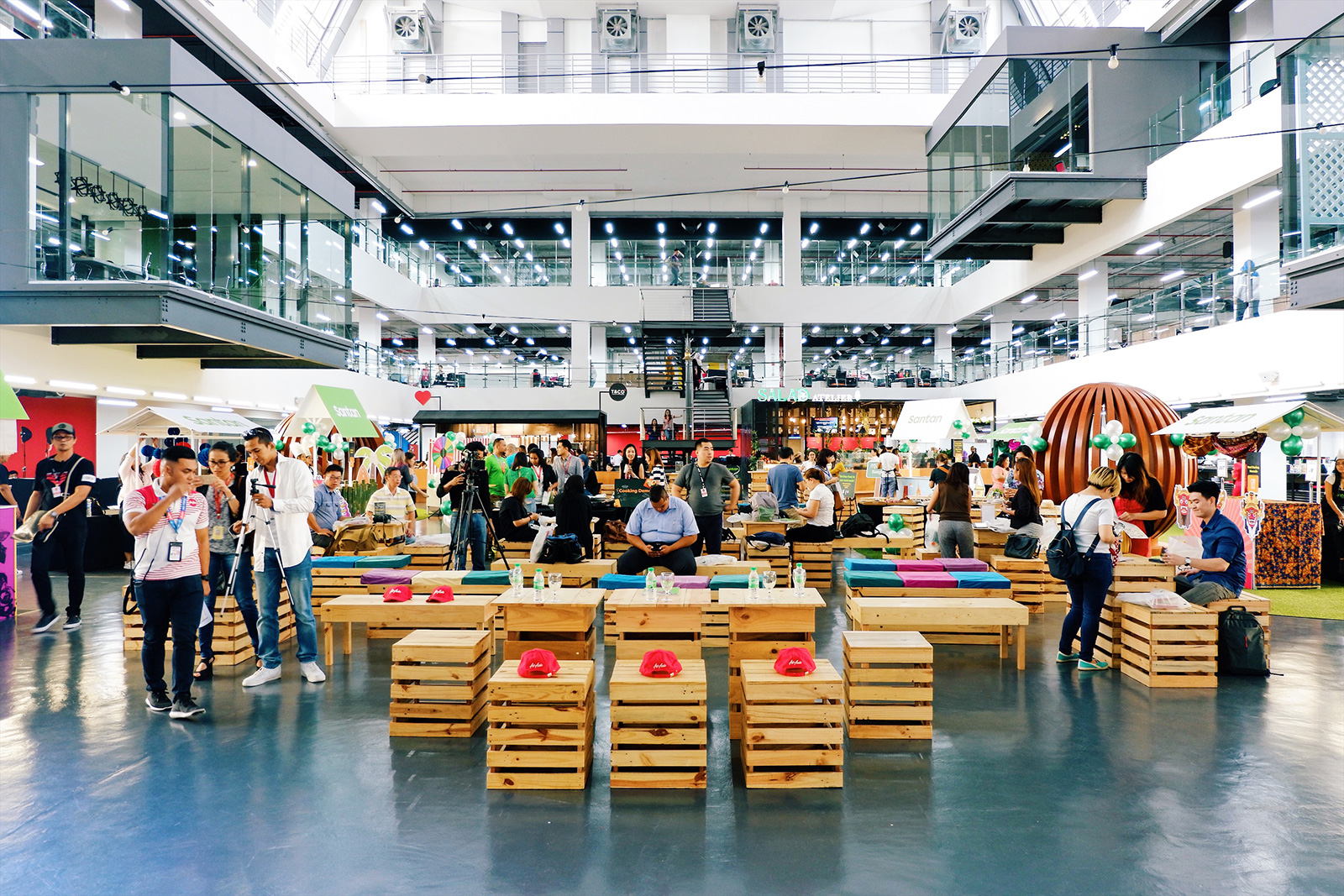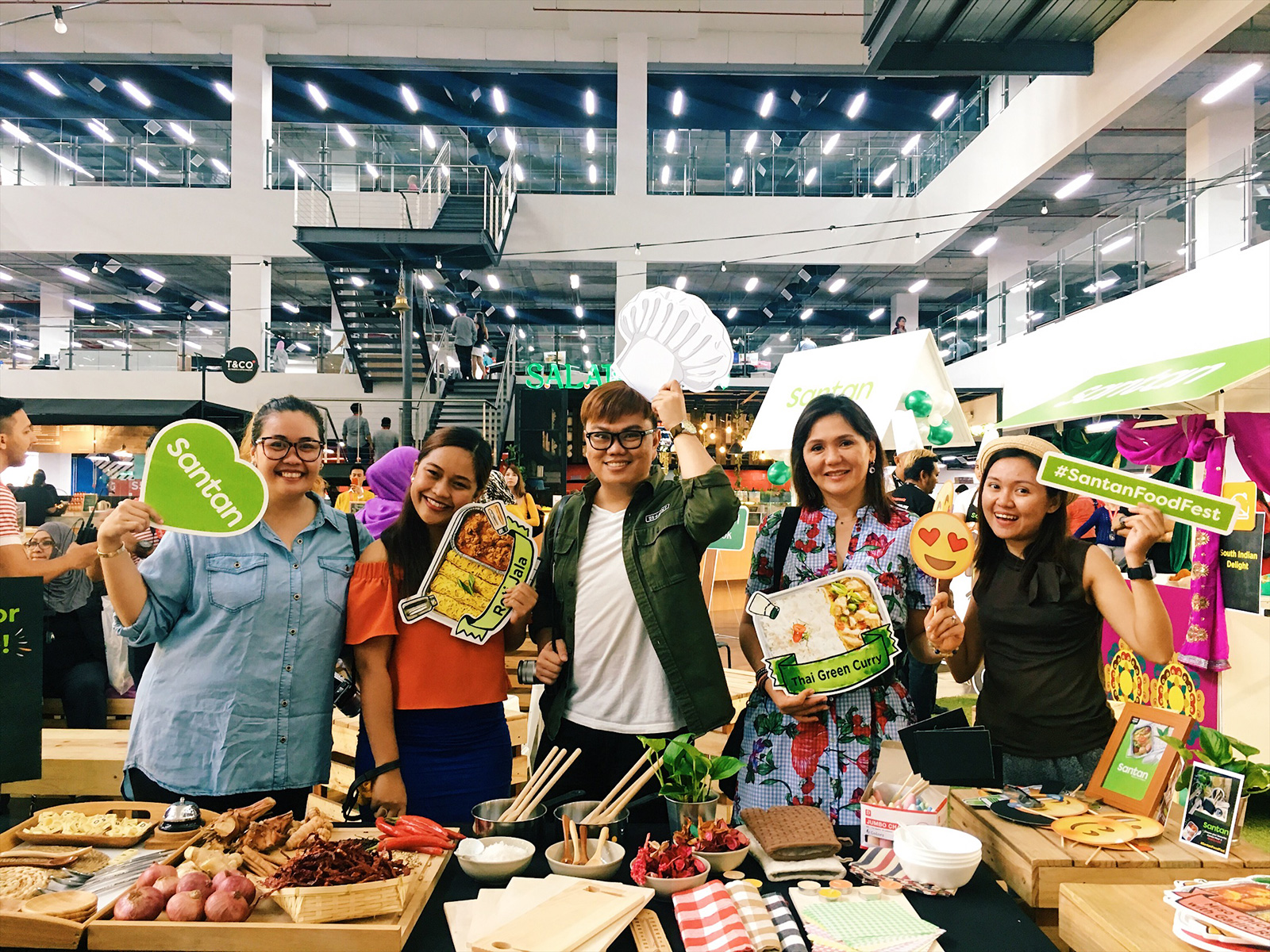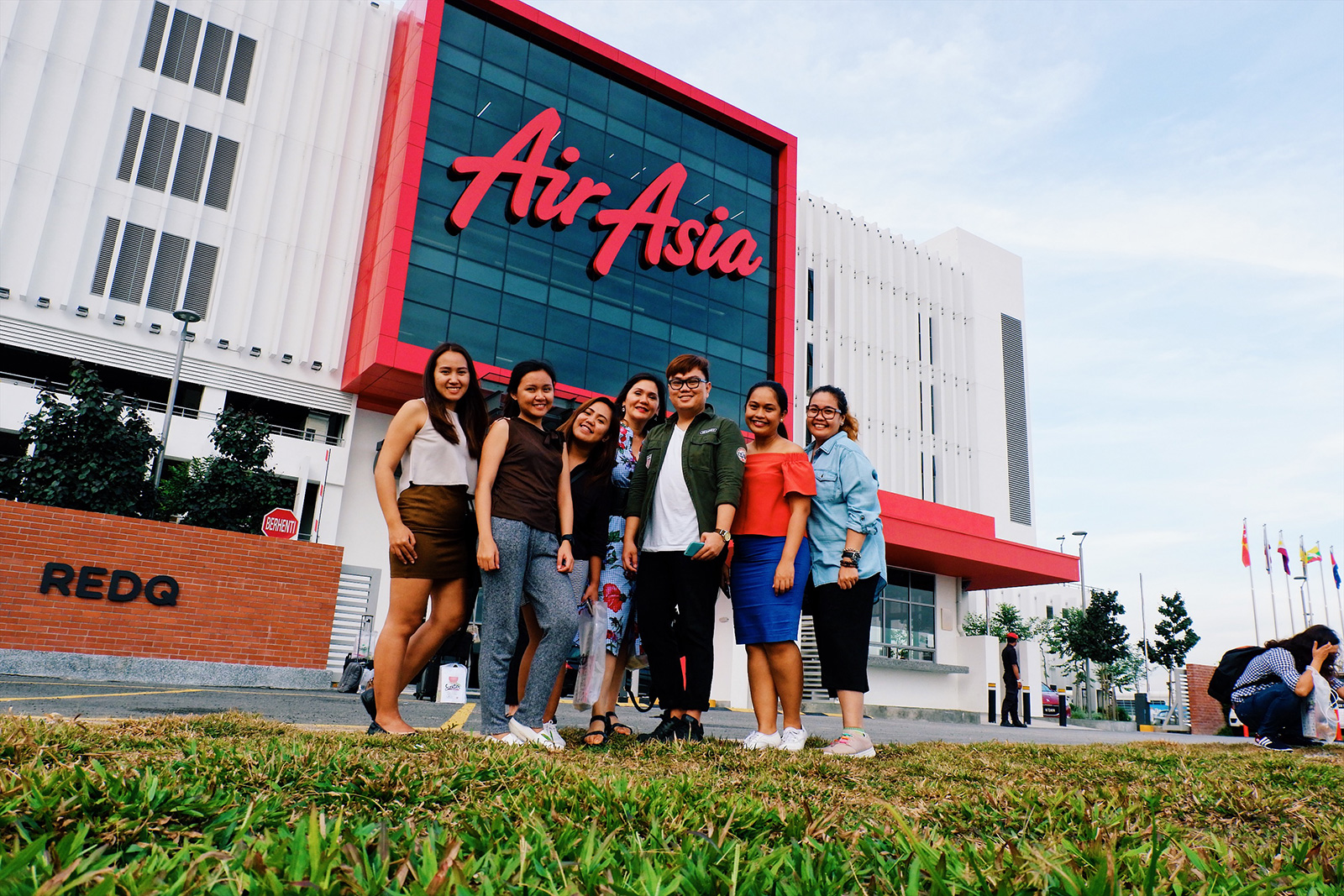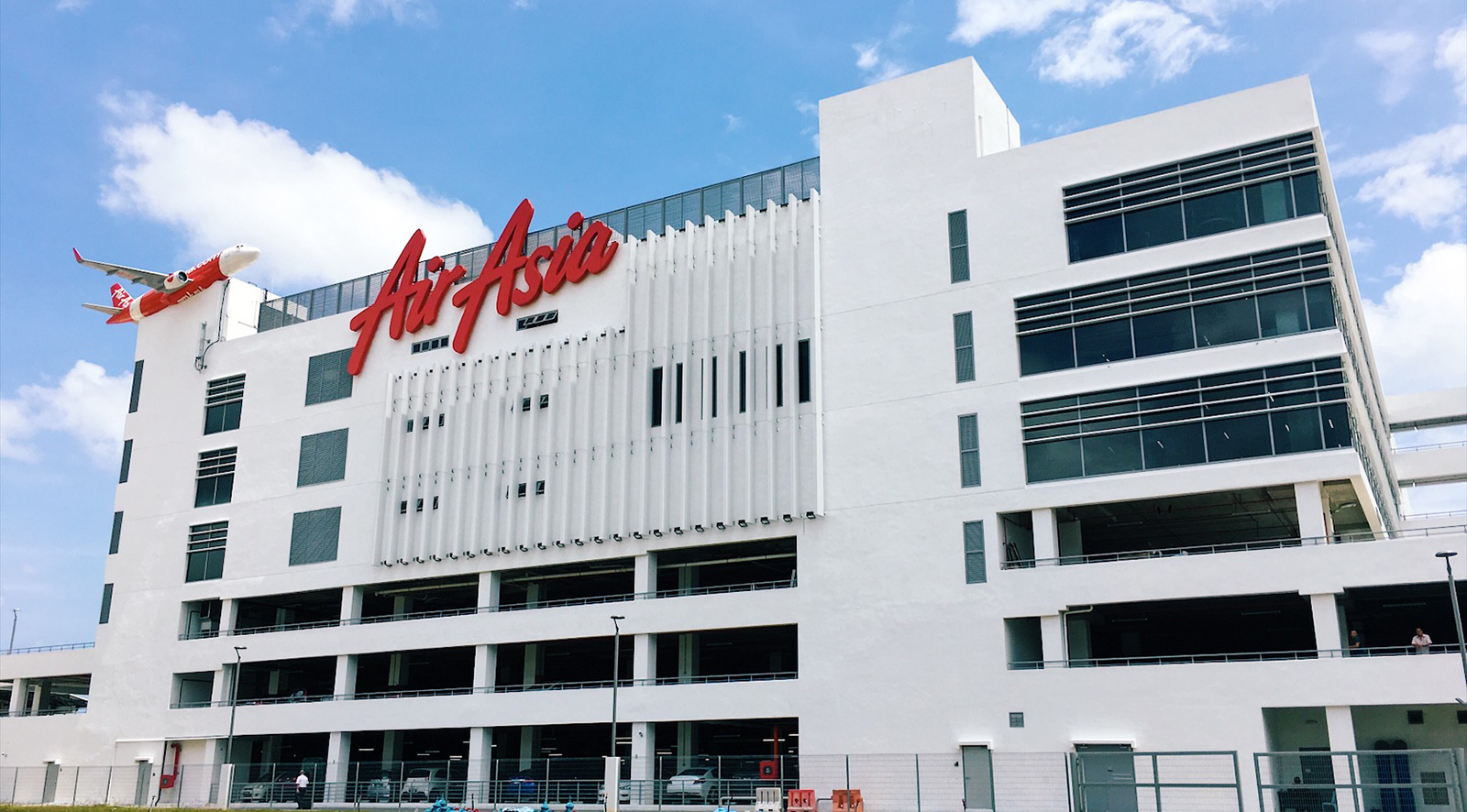 You may check Santan, AirAsia's inflight menu for dishes available on your flight. You may also pre-book your meal online on AirAsia website to make sure that your favorite Hot Meal is available, enjoy priority meal service onboard, and avail Santan Combo Meal online to enjoy greater savings.
AirAsia won the World's Leading Inflight Service title at the World Travel Awards Grand Finals in December 2016, and was also honored with the Catering Innovation of the Year award by Onboard Hospitality earlier last year.
Follow the AirAsia Santan journey through the hashtag #AirAsiaSantan and #SantanFoodFest or the latest AirAsia news, activities and promotions on Twitter and Facebook.