It was almost 2 years when typhoon Yolanda wreaks havoc to our country. Many municipalities were severely affected including the municipality of Bantayan Island in Cebu. Properties got destroyed and lives were loss but Bantayanons stood up and never gave up. With the help of different organizations like Pru Life UK, Bantayanons were able to rebuild their lives. Pru Life UK helped them rebuild their houses and shelters and has provided them motorized fishing boats and pedicabs for their livelihood.
The most awaited "Fight of the Century" between Manny Pacquiao and Flloyd Mayweather happened last May 3 and like every Filipinos, Bantayanons were also eager to watch the fight. This was made possible through the efforts of Pru Life UK of saluting every Filipino fighter. They brought the world title fight live to Bantayanons who don't have the means to watch it and who were still recovering from typhoon Yolanda. People from different parts of the island travelled to Santa Fe Sports Complex to watch the fight live together with the rest of the world. Most of the people showed up wearing the iconic red headbands to show their support to our People's Champ.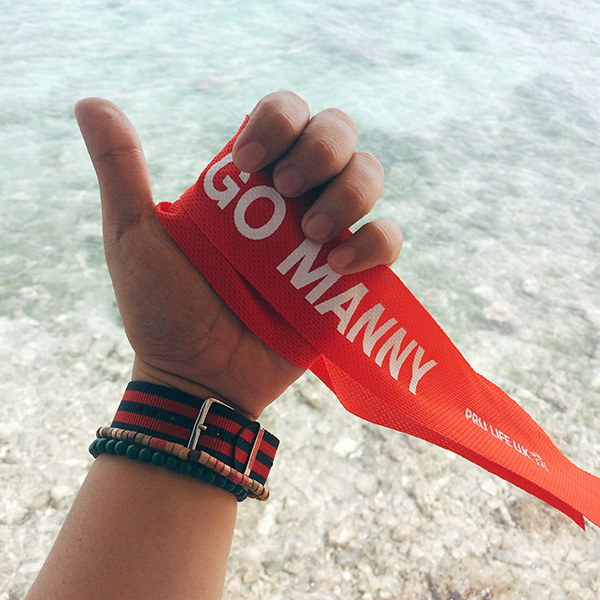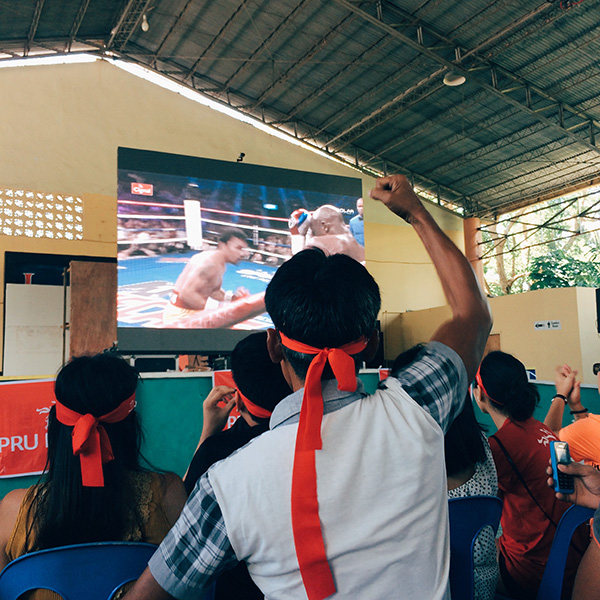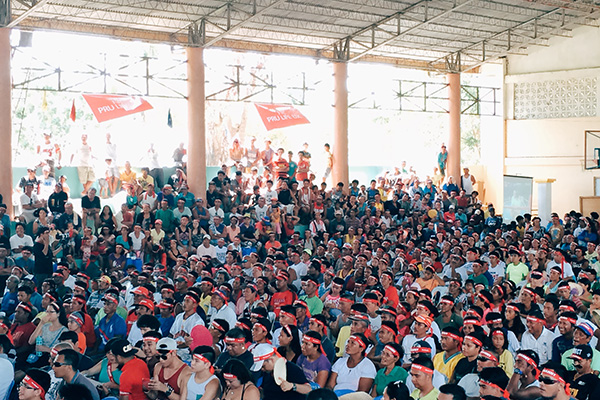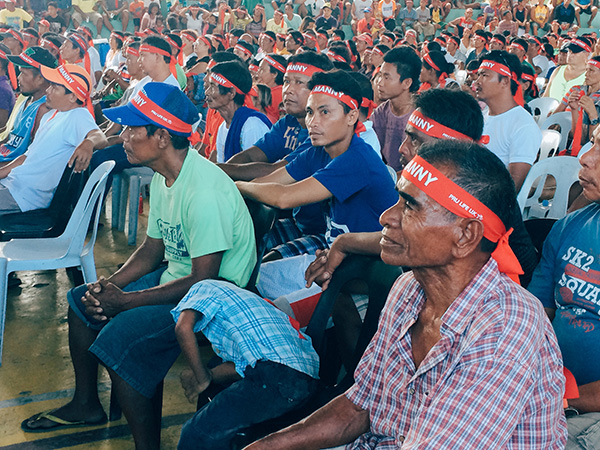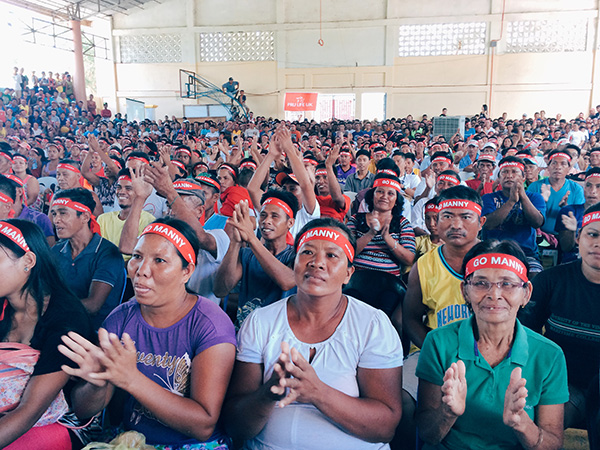 "As the country prepares for the "Fight of the Century", we want to lift the spirits of those fighting to recover from typhoon Yolanda. We are excited about the fight, but more than that, we are inspired by every Filipino fighter from all walks of life. We saw the opportunity to bring the fight to those who do not have access to it, and we are overjoyed to be able to connect to them to the rest of the world as we cheer on the People's Champ", said Antonio Manuel de Rosas, President and CEO of Pru Life UK.
"Seeing the Cebuanos in Bantayan Island get back on their feet has been a truly remarkable experience for our staff and volunteers. Helping them rebuild their homes is just the first step. We hope that watching this fight live gives them the opportunity to set aside their daily struggles as they join in this national celebration," he continued.
A TV commercial about Pru Life UK's initiative was launched last April 28 showing the preparation of Bantayanons for the live broadcast of the fight.
The world title fight was also watched live in other communities which Pru Life UK supports including Bulacan, Nueva Ecija, Quezon, Albay, Aklan and Northern Samar.